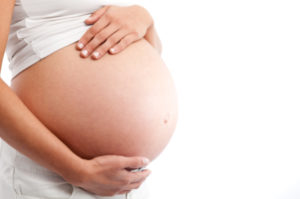 Informing pregnant women about environmental health hazards is absolutely necessary, especially because steps can be taken to avoid them (such as pesticides, mercury in fish, lead and BPA). Why isn't it happening routinely? Hey obstetricians - are you listening? From Huffington Post:
Doctors Fail To Counsel Pregnant Women On Toxic Chemical Risks
...dozens of environmental chemicals can course through a pregnant woman's body, cross the umbilical cord and wreck havoc on a developing fetus. Birth defects, IQ losses and childhood cancers are just some of the potential risks scientists have now tied to even low levels of exposure.
Among more than 2,500 doctors consulted for the survey, nearly all of them reported counseling patients on factors such as diet, exercise and cigarette smoking. However, only about 20 percent said they addressed environmental exposures. They pegged their hesitation to a number of factors, from the fear of overwhelming patients with anxiety-inducing worries to limited appointment time to a lack of environmental health education.
Just one in 15 doctors said they had received training on the harmful reproductive effects of toxic chemicals. "Medical school and residencies tend to frame their curriculum around the boards and required licensing exams," said Stotland. "This material is not yet on those tests." ... The American College of Obstetrics and Gynecologists (ACOG) and the American Society for Reproductive Medicine (ASRM) issued a statement in October that underscored mounting evidence of "significant and long-lasting effects" caused by industrial chemicals, and emphasized doctors' role in protecting pregnant women.
The actual study from Plos One summed up the importance of knowing about exposures to environmental hazards during pregnancy very nicely in the introduction:
Counseling Patients on Preventing Prenatal Environmental Exposures - A Mixed-Methods Study of Obstetricians
Exposure to hazardous environmental chemicals, i.e., manufactured chemicals and metals, is linked to adverse health outcomes across all stages of the human life cycle including fertility, conception, pregnancy, child and adolescent development, and adult health [1]–[5]. Human exposure to environmental chemicals is ubiquitous. A population-based study found that virtually all pregnant women in the U.S. had measureable levels of at least 43 different environmental chemicals in their bodies, including chemicals that were measured at levels similar to those associated with adverse developmental and reproductive health outcomes in epidemiologic studies [6]. There are currently over 80,000 chemicals in commerce [7], [8], and exposure occurs through air, water, food and consumer products in the home and workplace. The majority of industrial chemicals have not been tested for potential reproductive/developmental harm [9].
Obstetricians are uniquely positioned to help prevent exposures to environmental chemicals with adverse developmental and reproductive health effects [2]. Pregnancy is a time when exposure to environmental contaminants can disrupt or interfere with the physiology of a cell, tissue, or organ [4], leading to permanent and lifelong adverse health outcomes that may be passed down to future generations [10]. Pregnancy is also an opportune time to prevent harmful exposures as it is a period when patient interest about health can be extremely high.