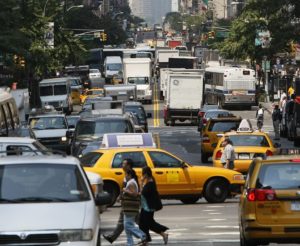 The results of a recent study makes sense - that different microbes are found in city and town apartments and homes versus rural homes and jungle huts. And of course one would expect these different exposures to have an effect on our health. Guess where one gets more fresh air and sunlight, and where one has more chemical exposures?
Inside modern city and town buildings is lots of exposure to all sorts of plastics, human made chemicals, cleaners (and disinfectants), pesticides, medications, lack of fresh air, and along with lack of sunlight - all sorts of fungi. On the other hand, in rural areas there is fresher air, more sunlight, and more natural materials. [Remember: it's plastics and modern chemical compounds that outgas into the air and are a cause of air pollution. And yes, get into our bodies and affect our health negatively.]
The study was conducted in Peru and Brazil by several big names in the microbiome field, including Martin Blaser, Rob Knight, and Maria Dominguez-Bello. As the researchers point out, we have replaced a natural environment with a synthetic environment. Bottom line: get out into nature as much as possible, even if it's just walks. Try to use natural materials in your home (e.g., wood and not just plastic furniture), try to use "natural" products, and fewer chemicals routinely (pesticides, disinfectants, etc)
From Futurity: More Fungi Live In Urban Homes Than In Jungle Huts  ...continue reading "Different Microbes Live In Urban Homes Versus Really Rural Homes"