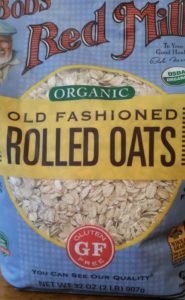 Achieve dramatically lower pesticide levels in your body in a few days! No need for "colonics" or "detox regimens". All one has to do is eat organic food to lower pesticide levels! And the more organic food in the diet, the better.
We ingest small amounts of pesticides when we eat and drink conventionally grown foods, and these pesticides can be measured in our urine and blood. Studies have found that switching to an organic diet lowers the amounts of pesticides (e.g. chlorpyrifos, 2,4-D) in the body, and now glyphosate (the active ingredient in Roundup) can be added to the list. This is because glyphosate is used to grow conventional foods, but it is not allowed to be used on organic crops or in organic food production.
A recent study found that eating an all organic diet lowered glyphosate and AMPA (glyphosate metabolite) levels, in both adults and children, more than 70% in 6 days. The study measured glyphosate and its metabolites (in the urine) in members of 4 families who typically did not eat organic food, and who lived in different parts of the US. During the organic phase lasting 6 days, all the food the 16 people ate was organic - it was provided to them.
Before the organic phase of the study, both glyphosate and AMPA (glyphosate metabolite) were detected in more than 93.5% of urine samples in the study participants. Glyphosate and AMPA levels were substantially higher in children than in their parents, and this was true in both the conventional and the organic diet phases of the study, even after levels went down. The researchers thought that perhaps children were getting more environmental exposures (parks and school grounds), or perhaps they metabolize the pesticide slower than adults. (It's unknown why.)
Glyphosate has been linked to cancer, to effects on the kidneys and liver, endocrine disruption, and alteration of the gut microbiome. The overwhelming majority of people have glyphosate or its metabolites in their bodies. We get pesticides into our bodies through inhalation, absorption through the skin, and we ingest them in foods and beverages. As more and more glyphosate is used each year on crops, the levels in our bodies have been increasing. ...continue reading "Lower Your Pesticide Levels By Eating Organic Foods"