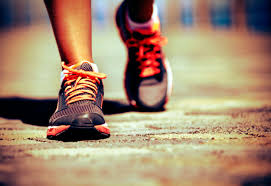 Evidence is accumulating that engaging in exercise may not only prevent cancer, but that in those who already have cancer - it may prevent progression of the cancer. Fantastic!
A large 2019 review of 9 studies (755,459 individuals) found that 2 1/2 hours per week of "moderate-intensity" physical activity or exercise (e.g. brisk walks) really lowers the risk of 7 cancers: colon, breast, endometrial, kidney, myeloma, liver, and non-Hodgkin lymphoma. Some (but not all) were lowered in a dose response manner, that is, the more exercise (up to 5 hours per week), the bigger the protective effect.
Another 2019 review article stated that there are hundreds of studies in the field of "exercise oncology" which have examined the effect of exercise on cancer in humans. The studies find that exercise may prevent cancer, control cancer progression, and interact positively with anticancer therapies. (One example: a study found regular moderate or vigorous physical activity is associated with lower rates of death in men diagnosed with prostate cancer.)
In addition, hundreds of animal (mice and rat) and laboratory studies show that the anticancer effects of exercise are causal, not just an association. There is evidence that each exercise session actually has an effect on cancer tumors. And that the more exercise sessions, the bigger the effect!
Bottom line: Get out and move, move, move! Plan to do this every week for years.
An infographic that illustrates how exercise has anticancer effects, from The Scientist:  Infographic: Exercise's Anticancer Mechanisms
Excerpts from the accompanying April 2020 article by Prof. Bente K. Pedersen (Univ. of Copenhagen) on how regular exercise has anticancer effects. From The Scientist: Regular Exercise Helps Patients Combat Cancer
Physical exercise is increasingly being integrated into the care of cancer patients such as Mathilde, and for good reason. Evidence is accumulating that exercise improves the well being of these patients by combating the physical and mental deterioration that often occur during anticancer treatments. Most remarkably, we are beginning to understand that exercise can directly or indirectly fight the cancer itself.  ...continue reading "Regular Exercise Has Anticancer Effects"