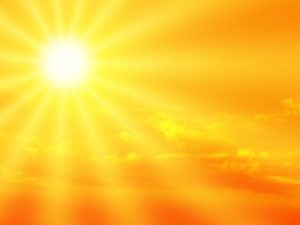 We've all been warned over and over to avoid sunlight in order to avoid skin cancer, but... conflicting with that advice are studies linking higher sunlight exposure to lower levels of other cancers, health benefits (e.g. lower blood pressure), and early death (mortality). One such recent study found that higher sun exposure over the years is associated with a lower risk of breast cancer in women.
The Univ. of Buffalo and Univ. of Puerto Rico researchers conducted the study in Puerto Rico, where people live with high year round sun exposure. 635 women participated in the study.
From Medical Xpress: Study in Puerto Rico finds lower risk of breast cancer with more sun exposure
The sun is almost always shining during the day in San Juan, Puerto Rico, and that makes the findings of a new study on breast cancer and sun exposure particularly noteworthy.  ...continue reading "Study Finds Lower Risk of Breast Cancer With Higher Sunlight Exposure"