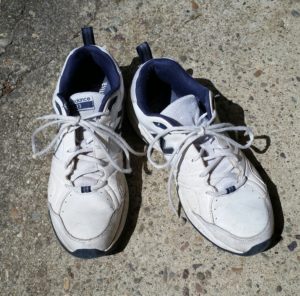 Erectile dysfunction is a serious problem for many men, especially as they get older. A review and analysis of 11 well-done studies  looking at whether exercise helps with erectile dysfunction found that YES, it does.
They found that exercising for at least 30 minutes three times a week can be just as effective as Viagra and Cialis at improving erectile dysfunction (ED). Also, the worse the ED at the start of a study, the more exercise helped.
What were the exercises? Any aerobic activities that got the heart pumping, such as cycling, tennis, or brisk walking. In the studies looked at, the exercise sessions were typically 30 to 60 minutes, and occurred 3 to 5 times a week. Some studies had the men exercise on their own, while other studies had the men attend supervised exercise sessions.
Bottom line: Exercise improved ED in all men! It didn't matter what the men weighed, their medication use - it helped them all. (Examples of earlier studies looking at exercise and physical activity helping improve ED.)
This could be because ED is considered a measure of a man's overall heart health. When there is heart disease, inflammation, and narrowing or hardening of the arteries - then ED increases. Physical activity, on the other hand, improves health, including heart disease.
Excerpts from Medscape: Exercise as Good as Viagra for ED: Study
Exercising for at least 30 minutes three times a week can be just as effective as Viagra and similar medications at improving erectile function, according to a new analysis of the best research to date on aerobic exercise and erectile function. ...continue reading "Try Exercise First For Erectile Dysfunction"