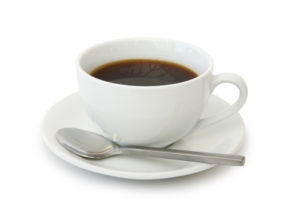 Drinking drip coffee is healthier than boiled coffee? A study conducted in Sweden suggests that drinking 2 to 3 cups of drip coffee (using a filter) daily lowers the risk of type 2 diabetes, while drinking boiled coffee has no health effect.
The 60% lower rate of type 2 diabetes in drip coffee drinkers (as compared to boiled coffee drinkers) could be due to coffee filters capturing diterpenes - a molecule that is linked to health problems. But the filters still allow beneficial molecules, such as phenolic substances, to pass into the coffee. In other words, preparing the coffee 2 different ways results in coffee with different chemical compositions and properties.
The researchers were able to separate out the 2 types of coffee drinkers simply by analyzing the metabolites in the blood - there were differences in the metabolites (substances made when the body breaks down coffee) of boiled coffee vs drip coffee drinkers.
As a daily coffee drinker, who only uses a drip coffee maker, I am pleased with the results. [Many studies find health benefits from coffee consumption.] But as the researchers note, we need to also look at coffee prepared other popular ways, all of which don't use filters, and so are (maybe) similar to boiled coffee: French press, espresso, percolator, and coffee pods. Will they also have the same effect as drinking boiled coffee?
From Science Daily: Filtered coffee helps prevent type 2 diabetes, show biomarkers in blood samples  ...continue reading "Drip Coffee, But Not Boiled Coffee, Lowers The Risk Of Type 2 Diabetes"