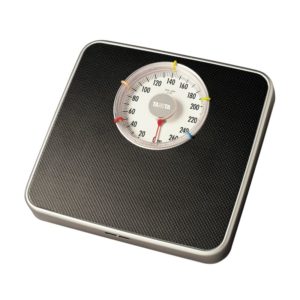 Many, many women experience weight gain after menopause, with many experiencing "belly rolls" for the first time in their life. All women say that it is especially hard to lose weight after menopause, even though there are many health reasons to do so (e.g. postmenopausal weight gain is a cause of breast cancer).
A recent large study of women over the age of 50 (following them for 10 years) may offer extra inducement to try for weight loss. The main finding of the research was that weight loss after the age of 50, and especially if the weight is kept off, is linked to a lower risk of breast cancer.
The researchers found that the lower rates of breast cancer is linear - meaning the more weight is lost and kept off, the lower the risk of breast cancer. And even if some (but not all ) is gained back, they were still at a lower risk of breast cancer than a woman whose weight stays stable after 50. These findings of a lower risk apply to women who were not using postmenopausal hormones.
The lowest risk of breast cancer (32% lower) was in women who lost at least 20 pounds (9kg) or more, kept it off, and were not taking post-menopausal hormones - when compared to women who stayed at a stable weight after 50. The researchers said that the results were particularly striking for obese and overweight women.
It is thought that these good results occur because weight loss in postmenopausal women results in lower levels of sex hormone concentrations, as well as C-reactive protein, Interleukin 6, tumor necrosis factor alpha, insulin-like growth factor 1, and insulin-like growth factor binding protein.
In other words, even if you are over 50 and overweight - it is not too late to lose weight and lower your risk of breast cancer! View it as breast cancer prevention.
From Science Daily: Large study links sustained weight loss to reduced breast cancer risk  ...continue reading "Weight Loss After Age 50 Really Lowers Risk of Breast Cancer"