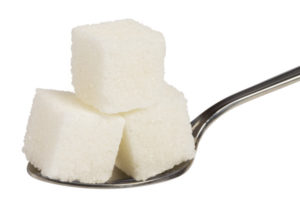 Great article about cancer and sugar. Yes, there is more and more research recently finding a connection with sugar, raised insulin levels, and cancer (as in sugar feeds cancer). Do go read it. Some excerpts from the May 15 Sunday magazine of the NY Times:
AN OLD IDEA, REVIVED: STARVE CANCER TO DEATH
Today Boveri is celebrated for discovering the origins of cancer, but another German scientist, Otto Warburg, was studying sea-urchin eggs around the same time as Boveri. His research, too, was hailed as a major breakthrough in our understanding of cancer. But in the following decades, Warburg's discovery would largely disappear from the cancer narrative, his contributions considered so negligible that they were left out of textbooks altogether.
By the time Warburg turned his attention from sea-urchin cells to the cells of a rat tumor, in 1923, he knew that sea-urchin eggs increased their oxygen consumption significantly as they grew, so he expected to see a similar need for extra oxygen in the rat tumor. Instead, the cancer cells fueled their growth by swallowing up enormous amounts of glucose (blood sugar) and breaking it down without oxygen. The result made no sense. Oxygen-fueled reactions are a much more efficient way of turning food into energy, and there was plenty of oxygen available for the cancer cells to use. But when Warburg tested additional tumors, including ones from humans, he saw the same effect every time. The cancer cells were ravenous for glucose.
Warburg's discovery, later named the Warburg effect, is estimated to occur in up to 80 percent of cancers. It is so fundamental to most cancers that a positron emission tomography (PET) scan, which has emerged as an important tool in the staging and diagnosis of cancer, works simply by revealing the places in the body where cells are consuming extra glucose. In many cases, the more glucose a tumor consumes, the worse a patient's prognosis. 
In the years following his breakthrough, Warburg became convinced that the Warburg effect occurs because cells are unable to use oxygen properly and that this damaged respiration is, in effect, the starting point of cancer. Well into the 1950s, this theory — which Warburg believed in until his death in 1970 but never proved — remained an important subject of debate within the field. ...The metabolic catalysts that Warburg spent his career analyzing began to be referred to as "housekeeping enzymes" — necessary to keep a cell going but largely irrelevant to the deeper story of cancer.
.... But over the past decade, and the past five years in particular, something unexpected happened: Those housekeeping enzymes have again become one of the most promising areas of cancer research. Scientists now wonder if metabolism could prove to be the long-sought "Achilles' heel" of cancer, a common weak point in a disease that manifests itself in so many different forms.
There are typically many mutations in a single cancer. But there are a limited number of ways that the body can produce energy and support rapid growth. Cancer cells rely on these fuels in a way that healthy cells don't. The hope of scientists at the forefront of the Warburg revival is that they will be able to slow — or even stop — tumors by disrupting one or more of the many chemical reactions a cell uses to proliferate, and, in the process, starve cancer cells of the nutrients they desperately need to grow.
 Dang recalls that other researchers were skeptical of his interest in a housekeeping enzyme, but he stuck with it because he came to appreciate something critical: Cancer cells can't stop eating. Unlike healthy cells, growing cancer cells are missing the internal feedback loops that are designed to conserve resources when food isn't available. They're "addicted to nutrients," Dang says; when they can't consume enough, they begin to die. The addiction to nutrients explains why changes to metabolic pathways are so common and tend to arise first as a cell progresses toward cancer: It's not that other types of alterations can't arise first, but rather that, when they do, the incipient tumors lack the access to the nutrients they need to grow. 
Metabolism-centered therapies have produced some tantalizing successes....Dang says the hope is not necessarily to find a cure but rather to keep cancer at bay in a "smoldering quiet state," much as patients treat their hypertension.
Warburg, too, appreciated that a tumor's dependence upon a steady flow of nutrients might eventually prove to be its fatal weakness. Long after his initial discovery of the Warburg effect, he continued to research the enzymes involved in fermentation and to explore the possibility of blocking the process in cancer cells. The challenge Warburg faced then is the same one that metabolism researchers face today: Cancer is an incredibly persistent foe. Blocking one metabolic pathway has been shown to slow down and even stop tumor growth in some cases, but tumors tend to find another way. "You block glucose, they use glutamine," Dang says, in reference to another primary fuel used by cancers. "You block glucose and glutamine, they might be able to use fatty acids. We don't know yet."
Given Warburg's own story of historical neglect, it's fitting that what may turn out to be one of the most promising cancer metabolism drugs has been sitting in plain sight for decades. That drug, metformin, is already widely prescribed to decrease the glucose in the blood of diabetics (76.9 million metformin prescriptions were filled in the United States in 2014). In the years ahead, it's likely to be used to treat — or at least to prevent — some cancers. Because metformin can influence a number of metabolic pathways, the precise mechanism by which it achieves its anticancer effects remains a source of debate. But the results of numerous epidemiological studies have been striking. Diabetics taking metformin seem to be significantly less likely to develop cancer than diabetics who don't — and significantly less likely to die from the disease when they do.
....But the Warburg revival has allowed researchers to develop a hypothesis for how the diets that are linked to our obesity and diabetes epidemics — specifically, sugar-heavy diets that can result in permanently elevated levels of the hormone insulin — may also be driving cells to the Warburg effect and cancer. The insulin hypothesis can be traced to the research of Lewis Cantley, the director of the Meyer Cancer Center at Weill Cornell Medical College....Cantley now refers to insulin and a closely related hormone, IGF-1 (insulinlike growth factor 1), as "the champion" activators of metabolic proteins linked to cancer. He's beginning to see evidence, he says, that in some cases, "it really is insulin itself that's getting the tumor started." One way to think about the Warburg effect, says Cantley, is as the insulin, or IGF-1, signaling pathway "gone awry — it's cells behaving as though insulin were telling it to take up glucose all the time and to grow." Cantley, who avoids eating sugar as much as he can, is currently studying the effects of diet on mice that have the mutations that are commonly found in colorectal and other cancers. He says that the effects of a sugary diet on colorectal, breast and other cancer models "looks very impressive" and "rather scary."
Elevated insulin is also strongly associated with obesity, which is expected soon to overtake smoking as the leading cause of preventable cancer. Cancers linked to obesity and diabetes have more receptors for insulin and IGF-1, and people with defective IGF-1 receptors appear to be nearly immune to cancer. Retrospective studies, which look back at patient histories, suggest that many people who develop colorectal, pancreatic or breast cancer have elevated insulin levels before diagnosis. It's perhaps not entirely surprising, then, that when researchers want to grow breast-cancer cells in the lab, they add insulin to the tissue culture. When they remove the insulin, the cancer cells die.