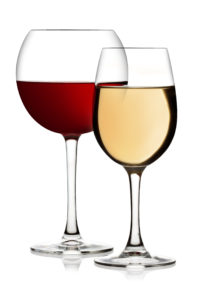 A medical article in the journal Addiction states that there is strong evidence that alcohol causes 7 cancers, that there is evidence that it probably causes more, the effects are dose related, and if one also smokes the risks are greatly increased. The 7 cancers are: oropharynx (mouth and pharynx), larynx, esophagus, liver, colon, rectum, and female breast.
An earlier post reported on conflicting results from some studies (e.g. that low to moderate alcohol consumption is beneficial), as well as the finding that effects are dose-related (the more alcohol a person drinks, the higher the risk of cancer). NOTE: One standard drink contains 14 grams of alcohol, and is equivalent to one ordinary beer, a glass of wine (5 oz), or a nip of spirits (1.5 oz or 44 ml). The article excerpts below state that the strongest effects are from consuming 50 grams or more of alcohol per day (compared to those who don't drink at all).
From Medscape: No Confusion: Alcohol Causes Seven Cancers
There is "strong evidence" that alcohol causes seven cancers, and other evidence indicates that it "probably" causes more, according to a new literature review published online July 21 in Addiction. Epidemiologic evidence supports a causal association of alcohol consumption and cancers of the oropharynx, larynx, esophagus, liver, colon, rectum, and female breast, says Jennie Connor, MB, ChB, MPH, from the Department of Preventive and Social Medicine, University of Otago, in Dunegin, New Zealand.
In short, alcohol causes cancer. This is not news, says Dr Connor. The International Agency for Research on Cancer (IARC) and other agencies have long identified alcohol consumption as being causally associated with these seven cancers. So why did Dr Connor, who is an epidemiologist and physician, write a new review? Because she wants to "clarify the strength of the evidence" in an "accessible way." 
The newly published review "reinforces the need for the public to be made aware of the causal link between alcohol and cancer," said Colin Shevills, from the Alcohol Health Alliance UK, in a press statement....The lack of clarity about alcohol causing cancer, Dr Connor believes, is related to alcohol industry propaganda as well as the fact that the "epidemiological basis for causal inference is an iterative process that is never completed fully."
Dr Connor writes that the strength of the association of alcohol as a cause of cancer varies by bodily site. The evidence is "particularly strong" for cancer of the mouth, pharynx, and esophagus (relative risk, ~4-7 for ≥50 g/day of alcohol compared with no drinking) but is less so for colorectal cancer and liver and breast cancer (relative risk, ~1.5 for ≥50 g/day). "For cancers of the mouth, pharynx, larynx and oesophagus there is a well-recognized interaction of alcohol with smoking, resulting a multiplicative effect on risk," adds Dr Connor.
Other cancers are also likely caused by alcohol. Dr Connor writes that there is "accumulating research" supporting a causal contribution of alcohol to cancer of the pancreas, prostate, and skin (melanoma). One British expert had an opinion about alcohol's carcinogenicity. In a statement about the new review, Prof Dorothy Bennett, director of the Molecular and Clinical Sciences Research Institute at St. George's, University of London, said: "Alcohol enters cells very easily, and is then converted into acetaldehyde, which can damage DNA and is a known carcinogen."
In the new review, Dr Connor describes various hallmarks of causality that have been found in epidemiologic studies of alcohol and these seven cancers, such as a dose-response relationship and the fact that the risk for some of these cancers (esophageal, head and neck, and liver) attenuates when drinking ceases. Current estimates suggest that alcohol-attributable cancers at the seven cancer sites make up 5.8% of all cancer deaths worldwide, she states. The alcohol industry has a lot at stake, she says, which in turn leads to "misinformation" that "undermines research findings and contradicts evidence-based public health messages."
But there is no safe level of drinking with respect to cancer, says Dr Connor, citing research about low to moderate levels of alcohol, which has been covered by Medscape Medical News. This was also the conclusion of the 2014 World Cancer Report, issued by the World Health Organization's IARC.