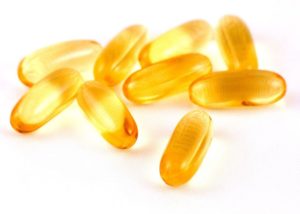 Another study not finding benefits from taking supplements - this time older men taking vitamin E and selenium supplements to see if it prevents dementia and Alzheimer's disease. The men (average age 67.5 years) were randomly assigned to take either vitamin E (400 IU) or selenium (200 µg), both supplements, or a placebo daily for over 5 years. However, there was no difference among the groups in the rate of dementia Alzheimer's disease both after 5 years and the subset of men who were also studied for a further 7 years. The rationale for taking these supplements was that they are antioxidants. The authors also discuss that taking vitamin E supplements is linked to an increase in prostate cancer, and selenium is linked to an increase in diabetes. Bottom line: eat food, not supplements.
From Science Daily:  Vitamin E, selenium supplements did not prevent dementia
Antioxidant supplements vitamin E and selenium -- taken alone or in combination -- did not prevent dementia in asymptomatic older men, according to a study published online by JAMA Neurology. Antioxidants as potential treatment for cognitive impairment or dementia have been of interest for years because oxidative stress has been implicated as a dementia pathway.
The Prevention of Alzheimer's Disease by Vitamin E and Selenium (PREADViSE) clinical trial initially enrolled 7,540 older men who used the supplements for an average of about five years and a subset of 3,786 men who agreed to be observed longer. The men received either vitamin E, selenium, both or a placebo. The incidence of dementia (325 of 7,338 men [4.4 percent]) was not different among the four study groups, according to the results in the article by Richard J. Kryscio, Ph.D., of the University of Kentucky, Lexington, and coauthors.
Limitations of the study include losing about half of the participants to long-term follow-up during the transition from a randomized clinical trial to a cohort study. Publicity about the negative effect of supplements also may have played a role, according to the authors. [Original study.]