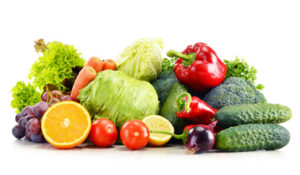 It looks like pesticide residues are increasing in our food. Not good, especially since we don't know what chronic low-levels of these residues do to us. And remember, we're exposed to mixtures of these residues daily, not just one at a time.
The only way to reduce exposure to these pesticide residues, including the controversial and widely used pesticides 2,4-D and glyphosate, is by eating organic foods. [See all posts on PESTICIDES for more on their effects and concerns.] Excerpts from an article by journalist Carey Gillam in Environmental Health News:
Hold the plum pudding: US food sampling shows troubling pesticide residues
New data released recently by the Food and Drug Administration (FDA) shows a rise in the occurrence of pesticide residues detected in thousands of samples of commonly consumed foods. Documents obtained from the agency through Freedom of Information Act (FOIA) requests also show the government is bracing for more, with the use of at least one controversial weed killing chemical – the herbicide known as 2,4-D - expected to triple in the next year.
And buried deep within the FDA's latest annual pesticide residue report is data showing that a controversial insecticide called chlorpyrifos, which is marketed by Dow Chemical and is banned from household use due to known dangers, was the fourth-most prevalent pesticide found in foods out of 207 pesticides detected.
Overall, about 50 percent of domestic food and 43 percent of imported foods sampled showed pesticide residues in the FDA's testing for fiscal year 2015, which is the period covered in the new report. That is up from about 37 percent of domestic and 28 percent of imported foods found with residues in 2010, and up from 38.5 percent and 39 percent, respectively, found by FDA a decade earlier in 2005.
FDA sampling has been shrinking over the years, dropping about 25 percent from a decade ago from more than 7,900 samples to 5,989 samples tested in its latest report. The U.S. Department of Agriculture also does annual pesticide residue testing, but looks at more than 10,000 samples. The latest USDA residue report, which also was for the 2015 time period, found about 85 percent of samples contained pesticide residues.
Notably, samples of fruits and vegetables – considered healthy food choices – showed the highest frequency of pesticide residues in the new FDA report. Roughly 82 percent of domestic American fruits and 62 percent of domestic vegetables carried residues of weed killers, insecticides and other pesticides commonly used by farmers.
Looking at imported fruits and vegetables, the FDA found that roughly 51 percent of imported fruits and 47 percent of imported vegetables carried residues. Overall, the imported foods had more illegally high levels of pesticide residues than did domestic foods sampled. More than 9 percent of both imported fruits and vegetables were considered in violation of legal pesticide residue limits compared to only 2.2 percent of American-grown fruits and 3.8 percent of domestic vegetables. 
The Environmental Protection Agency sets legal limits, referred to as "maximum residue limits" (MRLs) for pesticide residues on foods. The FDA and USDA routinely assure consumers that if residues are below the established MRLs, they are both legal and safe. But many scientists and medical professionals disagree, saying regulatory methods are outdated and too dependent on input from the chemical industry players selling the pesticides. 
Separate from the FDA's published residue report, internal FDA documents show the agency working to get a handle on the residues of two widely used herbicides - glyphosate and 2,4-Dichlorophenoxyacetic acid (2,4-D). An internal memo dated in May of this year obtained through FOIA states that 2,4-D use is "expected to triple in the coming year" because of new genetically engineered crops designed to tolerate direct application of the herbicide. Neither FDA nor USDA has routinely tested for glyphosate despite the fact it is the world's most widely used herbicide, and testing by academics, consumer groups and other countries has shown residues of the weed killer in food.