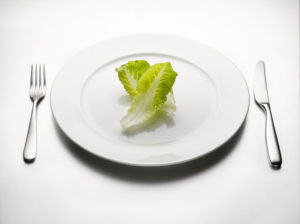 There has been a lot of excitement over intermittent fasting and eating only during restricted time periods each day in order to lose weight and improve health. But does it really improve health? A recent study adds support to health benefits from eating only during a 9 hour restricted time period, so as to extend the "fasting" time to 15 hours each day. The researchers found that 18 overweight men at high risk for type 2 diabetes had improved glycemic control and glucose responses to a meal after 1 week of time restricted feeding (TRF).
They also lost a little weight and had a reduction in triglycerides. Which are great results, especially because the men ate normally during the 9 hour eating time. Improve health while eating all meals!
From Medical Xpress: Time-restricted eating shows benefits for blood glucose
By restricting the time period during which they could eat, researchers have seen promising results for controlling blood glucose levels in men at risk of type 2 diabetes. 
In a small study now published in the journal Obesity, researchers from the University of Adelaide and the South Australian Health and Medical Research Institute (SAHMRI) assessed the effects of time-restricted eating (TRE) in 15 men for one week."The men, who are at high risk of developing type 2 diabetes, limited their food intake to a nine-hour period per day," says Associate Professor Leonie Heilbronn from the University's Adelaide Medical School and SAHMRI.
"Participants undertook time-restricted eating either from 8.00am to 5.00pm or later in the day, from midday to 9.00pm. They ate their normal diet during this time," says Associate Professor Heilbronn. "In fact, we told them to keep eating all the foods they usually eat."
Blood glucose response to a standard meal was assessed each day of the study. The investigators found that TRE improved glucose control, regardless of when the men chose to stop eating.
"Our results suggest that modulating when, rather than what, we eat can improve glucose control."We did see a tiny amount of weight loss in this study, which may have contributed to the results," Associate Professor Heilbronn says.
Fred Rochler, who has been participating in a follow-up study, has undertaken a TRE regime in which he ate his normal diet only from 9.30am to 7.30pm over a similar eight-week trial. "The restricted eating regime was initially challenging, but soon became more manageable," Mr Rochler says. "I only ate up until 7.30pm as I found this worked well with my lifestyle.
"Over the trial, I found that my fasting blood glucose tolerance improved significantly. It changed from 'increased risk' level to 'normal'. This was without changing any of the foods that I like to eat," Mr Rochler says.