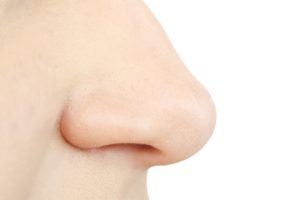 According to a recent study, two commonly available treatments for chronic sinusitis don't work. Researchers tested xylitol, the probiotic Lactococcus lactis, and ordinary saline rinses separately for one month in a group of persons with chronic sinusitis. They found that none of these improved sinusitis symptoms or sinus microbial diversity (the sinus microbiome).
Interestingly, studies find that Lactococcus lactis occurs naturally in the sinuses of some people, yet in the study it didn't seem to have healing properties (in other words, not a keystone bacteria in sinus health). The finding of xylitol not helping with sinusitis symptoms is what most people have reported to me for years - so not a surprising finding.
Plain saline rinses may temporarily improve breathing, and are especially helpful when suffering from allergies, but it has long been known that they don't treat sinusitis.
The University of Rochester Medical Center researchers had study participants doing 1 treatment (either L. lactis or xylitol nasal rinse) for 1 month, then 1 month of saline rinse alone (the "wash-out" period), and then 1 month of the other treatment rinse. So each person tried all 3 methods. Their symptoms were assessed 4 different times with the SNOT-22 symptom questionnaire [some SNOT-22 problems]. 25 persons with chronic sinusitis (and a past history of sinus surgery) were enrolled, and 10 healthy controls (no chronic sinusitis).
So what should one try if suffering from sinusitis? Try  Lactobacillus sakei (it has helped many because it is a keystone bacteria, and also kills/dominates over many harmful bacteria). However, use it only when needed (when sinusitis symptoms start to appear) and stop when feeling better.
A month of using any product, as described in this xylitol and L. lactis study, may also be too long. One month could even lead to a sinus "imbalance".
For example, a few days or 1 week of L. sakei (whether kimchi or Lanto Sinus) may be enough! No need to repeatedly flood the sinuses with 1 product - normally healthy sinuses contain multitudes of species living in balance.
A few excerpts from the medical journal Laryngoscope investigative otolaryngology: Microbiomics of irrigation with xylitol or Lactococcus lactis in chronic rhinosinusitis
Results: We enrolled 25 subjects with CRS and 10 controls resulting in 70 adequate samples. Increased detection of Lactococcus was observed after use of L. lactis.... SNOT-22 score did not change significantly following treatment with xylitol, L. lactis, or saline.
Conclusion: We did not detect any major clinical or microbiome-level effect due to treatment with two topical rinse products.