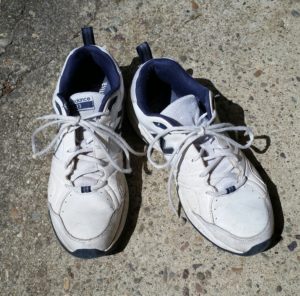 Some good news for those finding it hard to find time or motivation for lengthy exercise sessions. It turns out that frequent little bursts of exercise about 1 to 2 minutes long also have tremendous health benefits, even if you spend most of the day sitting. Think of them as "exercise snacks".
An exercise or activity snack is a "brief snippet of exercise, usually lasting a minute or two, and done frequently during the day". There are studies (exercise snacking research!) finding it a good way to improve fitness, especially cardiorespiratory fitness and cardiometabolic health. The benefits of exercise snacking can be comparable to lengthier traditional workouts.
Some examples of exercise or activity snacks: walking quickly up and down a staircase, walking quickly around a room, rising and lowering 15 times from a chair, and jumping up and down. Ideally anything that'll raise your heart rate and breathing briefly. Sounds easier than going to a gym, doesn't it?
The Washington Post has a nice article about exercise snacking. Below that is an example of recent exercise snack research.
From The Washington Post - These 2-minute exercise bursts may be better than your regular workout
The physiological benefits of activity snacks can rival those of much longer sessions of brisk walking or other, traditional workouts, the science shows. And they come in multiple flavors, from stair climbing to unobtrusive chair squats in your office. Such "snacks" require no gym membership, special shoes or other equipment; office attire is optional but okay, and the time commitment is minimal.