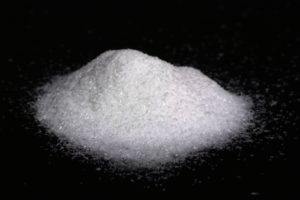 Did you know that some other countries have stricter laws on food additives, drugs, and pesticides than the US? This is especially true with the European countries. It is especially aggravating to read that manufacturers sell foods with one set of ingredients in the US and a better set of ingredients in Europe. (Could it be because the FDA has such nice cozy relationships with Big Ag and lobbyists representing big chemical companies?) So... what can the ordinary person do? Read labels carefully. And try to buy as much organic food as possible, or buy from local farmers where you can find out how they are growing crops or raising animals.
Avoid the following if possible for the next 2 years until companies can no longer have them as ingredients: benzophenone, ethyl acrylate, eugenyl methy ether (methyl eugenol), myrcene, pulegone, and pyridine. The following NY Times article lists some ingredients allowed in the US, but not the European Union: potassium bromate, azodicarbonamide (or ADA), BHA and BHT , brominated vegetable oil (BVO), various food dyes (yellow dye #5 and 6, red dye #40), and certain farm animal drugs - the synthetic hormones  rBGH and  rBST, as well as ractopamine. Not mentioned in the article is that the European Union also bans the use of arsenic in chicken feed and formaldehyde (both allowed in US), and olestra or olean (a fat substitute). Unfortunately this is just a partial list.
One way to avoid problematic ingredients is to read labels and avoid foods with names that aren't real foods and that you don't know what they are. By the way, "natural flavors" are also laboratory concoctions - they're so pervasive in foods nowadays that they're tough to avoid, but one can try. From the "Ask Well" column by R.C. Rabin in the NY Times: What Foods Are Banned in Europe but Not Banned in the U.S.?
Q. What foods are banned in Europe that are not banned in the United States, and what are the implications of eating those foods?
A. The European Union prohibits or severely restricts many food additives that have been linked to cancer that are still used in American-made bread, cookies, soft drinks and other processed foods. Europe also bars the use of several drugs that are used in farm animals in the United States, and many European countries limit the cultivation and import of genetically modified foods.  ...continue reading "Food Ingredients Banned in Europe But Not USA"