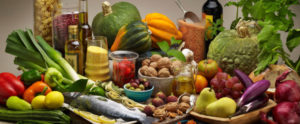 There is tremendous interest in how to live a long and healthy life. This means trying to avoid getting diseases that so many suffer from as they age, such as diabetes, heart disease, and dementia. What diets are best? What kind of lifestyle?
NPR published a recent article about 7 daily habits linked to living a longer, healthier life, using information from Dan Buettner's work on blue zones. Scientific research supports the importance of these habits, especially good nutrition (for example, the Mediterranean diet) and physical activity.
The blue zones are communities throughout the world in which there are a lot of centenarians (people living to 100 years or more). What is important is that the people in these communities are aging with good health, and leading active and fulfilling lives - without dementia, and not in nursing homes.
The diets vary from place to place, but all avoid fast foods and highly processed foods. Instead, a lot of vegetables, fruits, whole grains, legumes (beans), and nuts are eaten. Little meat. Food is cooked at home. By the way, this type of diet is associated with a good gut microbiome, and generally a good gut microbiome goes with good health.
Unfortunately, these blue zone areas are now fading, due to changes in lifestyles  - fast food, etc. But a few other places are stepping up, trying to make living spaces healthier and incorporating what has been learned about health and longevity - for example, Singapore.
Bottom line: Research shows a diet rich in plant-based foods (whole grains, fruits, vegetables, nuts, seeds, legumes), plenty of sleep, lots of movement (physical activity), and a sense of purpose in life are all important in aging well.
Excerpts from correspondent Allison Aubrey article at NPR: 7 habits to live a healthier life, inspired by the world's longest-lived communities
At a time when life expectancy in the U.S. has dipped and diet-related disease is a leading cause of death, it's no wonder that Dan Buettner's decades-long exploration of centenarians who thrive in the longest-lived communities on Earth is attracting lots of attention. ...continue reading "Some Habits For Living A Longer and Healthier Life"