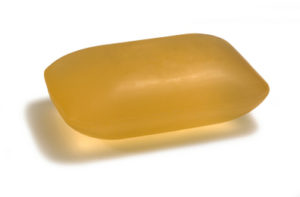 What is the best way for cleaning hands to prevent the spread of flu viruses? Advertisers would have you believe that only their hand sanitizers can do the job, but... guess what? That's not true! Hand washing with soap and water is the best. One study found that even skipping the soap and just rubbing the hands with plain water for 30 seconds is better than most hand sanitizers!
A classroom study illustrated nicely how handwashing with soap and water is better than hand sanitizers or doing nothing (dirty hands) in spreading germs. The photos show it wonderfully.
From Medscape: Plain Water Better Than Hand Sanitizer for Influenza A
Simple handwashing — even without soap — is more effective than many hand disinfectants for killing influenza A virus (IAV) in typical clinical situations, new data show.
The researchers say the key factor that determines the effectiveness of ethanol-based disinfectants (EBDs) is whether there is wet mucus surrounding the virus. Wet mucus prevents the disinfectant from reaching the virus, which means the virus remained active after 120 seconds of EBD exposure.
By contrast, washing hands under plain water for 30 seconds inactivated the virus, regardless of whether it was initially surrounded by wet or dry mucus.  ...continue reading "Is Hand Washing Better Than Hand Sanitizers For the Flu Virus?"