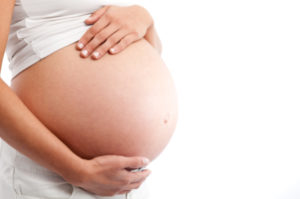 The link between pesticide exposure (pesticides used in the home or in the garden or lawn) and childhood brain tumors has been known for years. From Science Daily:
Factors associated with childhood brain tumors identified
Older parents, birth defects, maternal nutrition and childhood exposure to CT scans and pesticides are increasingly being associated with brain tumors in children, according to new research. Brain and central nervous system tumors are the second leading cause of cancer death in children.
A team of researchers, led by Kimberly Johnson, PhD, assistant professor of social work at the Brown School, a member of the Institute for Public Health and a research member of Siteman Cancer Center, examined studies published since 2004 that analyzed the incidence of childhood brain tumors and survival in different parts of the world.
In this research, binge drinking was defined as drinking four or more units of alcohol in a day on at least one occasion during the pregnancy.From Science Daily:
Binge drinking in pregnancy can affect child's mental health, school results
Binge drinking during pregnancy can increase the risk of mental health problems (particularly hyperactivity and inattention) in children aged 11 and can have a negative effect on their school examination results, according to new research on more than 4,000 participants.  This builds on earlier research on the same children that found a link between binge drinking in pregnancy and their mental health when aged four and seven, suggesting that problems can persist as a child gets older. Other effects, such as on academic performance, may only become apparent later in a child's life.
Women who are pregnant or who are planning to become pregnant should be aware of the possible risks associated with episodes of heavier drinking during pregnancy, even if this only occurs on an occasional basis.'The consumption of four or more drinks in a day may increase the risk for hyperactivity and inattention problems and lower academic attainment even if daily average levels of alcohol consumption during pregnancy are low.
From Science Daily: Healthy lifestyle could prevent nearly half of all diabetic pregnancies
Nearly half of all cases of diabetes during pregnancy, known as gestational diabetes, could be prevented if young women eat well, exercise regularly and stop smoking before and during pregnancy, finds a study.
Several modifiable risk factors before pregnancy have been identified over the past decade. These include maintaining a healthy weight, consuming a healthy diet, regular physical activity, and not smoking.So a team of researchers based in the United States set out to examine the effect of these "low risk" lifestyle factors on the risk of gestational diabetes -- and measure the portion of the condition that may be preventable through adhering to them.
The strongest individual risk factor for gestational diabetes was pre-existing overweight or obesity -- having a body mass index (BMI) above 25 before pregnancy. Women with a BMI above 33 were over four times more likely to develop gestational diabetes than women who had a normal BMI before pregnancy. ..Compared with women who did not meet any of the low risk lifestyle factors, those meeting all four criteria had an 83% lower risk of developing gestational diabetes.