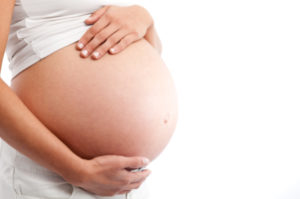 Acetaminophen was the one nonprescription medication that for decades pregnant women thought was safe to take. Looks like not any more - a study found that taking acetaminophen during pregnancy was associated with hyperkinetic disorder and ADHD at age 7. And the longer it was taken during pregnancy, the stronger the association. From Science Daily:
Use of acetaminophen during pregnancy linked to ADHD in children, researchers say
Acetaminophen, found in over-the-counter products such as Excedrin and Tylenol, provides many people with relief from headaches and sore muscles. When used appropriately, it is considered mostly harmless. Over recent decades, the drug, which has been marketed since the 1950s, has become the medication most commonly used by pregnant women for fevers and pain.
In a report in the current online edition of JAMA Pediatrics,researchers from the UCLA Fielding School of Public Health show that taking acetaminophen during pregnancy is associated with a higher risk in children of attention-deficity/hyperactivity disorder and hyperkinetic disorder. The data raises the question of whether the drug should be considered safe for use by pregnant women.
ADHD, one of the most common neurobehavioral disorders worldwide, is characterized by inattention, hyperactivity, increased impulsivity, and motivational and emotional dysregulation. Hyperkinetic disorder is a particularly severe form of ADHD.
The UCLA researchers used the Danish National Birth Cohort, a nationwide study of pregnancies and children, to examine pregnancy complications and diseases in offspring as a function of factors operating in early life. The cohort focuses especially on the side effects of medications and infections. The researchers studied 64,322 children and mothers who were enrolled in the Danish cohort from 1996 to 2002. 
More than half of all the mothers reported using acetaminophen while pregnant. The researchers found that children whose mothers used acetaminophen during pregnancy were at a 13 percent to 37 percent higher risk of later receiving a hospital diagnosis of hyperkinetic disorder, being treated with ADHD medications or having ADHD-like behaviors at age 7. The longer acetaminophen was taken -- that is, into the second and third trimesters -- the stronger the associations. The risks for hyperkinetic disorder/ADHD in children were elevated 50 percent or more when the mothers had used the common painkiller for more than 20 weeks in pregnancy.
"It's known from animal data that acetaminophen is a hormone disruptor, and abnormal hormonal exposures in pregnancy may influence fetal brain development," Ritz said. Acetaminophen can cross the placental barrier, Ritz noted, and it is plausible that acetaminophen may interrupt fetal brain development by interfering with maternal hormones or through neurotoxicity, such as the induction of oxidative stress, which can cause the death of neurons.