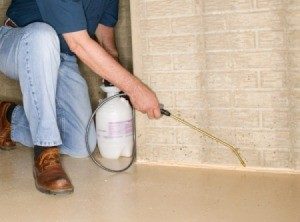 Children exposed to insecticides (pesticides) at home have an increased risk of developing leukemia or lymphoma, a new review finds.The analysis, of 16 studies done since the 1990s, found that children exposed to indoor insecticides had an elevated risk of developing the blood cancers. There was also a weaker link between exposure to weed killers and the risk of leukemia. There is also evidence from studies linking pesticides with neurological consequences, such as lower IQ and attention deficit hyperactivity disorder. Note: insecticides and weed-killers (herbicides) are both pesticides. The article also gives some non-chemical approaches to treating pests with non-chemical means. From CNN:
Report: Pesticide exposure linked to childhood cancer and lower IQ
Pesticide use in homes may increase the risk of children developing leukemia or lymphoma, a new report suggests. Researchers combined data from 16 earlier studies that had compared pesticide exposure between children who developed leukemia or lymphoma and those who did not. These studies estimated the level of insecticides and herbicides both inside the home and in the yard and outdoor residential space.
The researchers concluded that children who had been exposed to insecticides indoors were 47% more likely to have leukemia and 43% more likely to have lymphoma. Although leukemia and lymphoma are rare -- leukemia affects about five in 100,000 children in the United States -- they are among the common types of childhood cancers. "Childhood cancers are increasing year by year in this country....  ...continue reading "Home Pesticide Use Linked to Childhood Cancer"