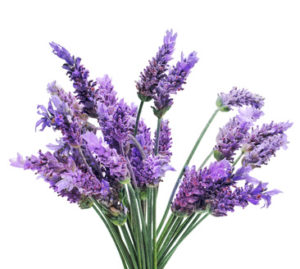 Over the years I have read about some oils, especially lavender and tea tree oils,  as having hormone altering (endocrine disrupting) effects when used over prolonged periods of time or when someone is "chronically exposed". Especially worrisome was the possible estrogenic effects of lavender oils in shampoos, lotions, and soaps on developing children - especially boys (prolonged use leading to the development of breasts in some boys!). I just read a recently published journal study (with very interesting comments at the end), and an article in WebMD about this same topic. The condition of early breast development is called prepubertal gynecomastia in boys and thelarche in girls.
As you can imagine, the industry (Australian Tea Tree Industry Association and Research Institute for Fragrance Materials Inc) calls such research  "poor science". Of course industry sponsored "research" never ever finds any problems (because any "problems" would impact the big $$ from the sale of those products). In fact, I would be skeptical of any industry sponsored research in this area - it is not truly independent, unbiased research if they "have to" and "want to" find no problems. So when you do read industry research, also read the rebuttals by independent scientists and doctors.
Bottom line: No matter the age, avoid prolonged use of lavender and tea tree oil in personal care products, including "aromatherapy" -  especially important for children and pregnant women. The good news is that the development of breasts in young children is reversible when use of the product is stopped. But better to avoid such products (including Agua de Violetas) on children in the first place. Instead use unscented personal care products.
From WebMD:  Are Tea Tree and Lavender Oils Safe for Kids?
Tea tree and lavender essential oils are popular ingredients in personal care and household products, including many aimed at children. But can the ingredients, often promoted as "natural" alternatives, trigger abnormal breast growth in boys and girls? A few small studies suggest that frequently using lotions, shampoos, styling gels, and even a certain cologne containing lavender and tea tree oils may cause breast growth in boys, also known as gynecomastia, along with breast growth in girls as young as 4 or 5. 
Other studies have not reached the same conclusions, and the cases appear to be rare. In addition, scientific research into most natural products is scant. The FDA doesn't oversee essential oils unless they are intended for use in a drug, making it challenging to know how safe and effective these products are....Lavender and tea tree oils are among the most commonly used essential oils used. Although research is inconclusive, lavender is often used for aromatherapy and calming lotions, while tea tree oil is promoted for acne, nail fungus, and other skin conditions. 
...continue reading "Avoid Lavender and Tea Tree Oils In Personal Care Products?"