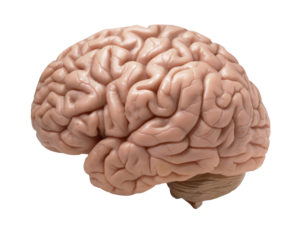 Moderation seems best for so many things in life. And apparently this may also be true for a person's cholesterol levels. In a large study researchers found that having low levels of LDL cholesterol (below 70 mg/dL) significantly increased the risk of hemorrhagic stroke (intracerebral hemorrhage).Typically, lowering LDL (low-density lipoprotein) cholesterol is recommended as a way to reduce the risk of a heart attack or ischemic stroke, but several studies now confirm this very low LDL cholesterol - hemorrhagic stroke association.
The study was led by Pennsylvania State University researcher Xiang Gao, but conducted over a 9 year period in an industrial area in northern China. The 96,043 participants had their LDL cholesterol levels measured 4 times over that period. The researchers didn't find any increased risk of hemorrhagic stroke when LDL levels were above 70 mg/dL.
From Medical Xpress: Cholesterol that is too low may boost risk for hemorrhagic stroke
Current guidelines recommend lowering cholesterol for heart disease risk reduction. New findings indicate that if cholesterol dips too low, it may boost the risk of hemorrhagic stroke, according to researchers.  ...continue reading "Can Cholesterol Levels Go Too Low?"