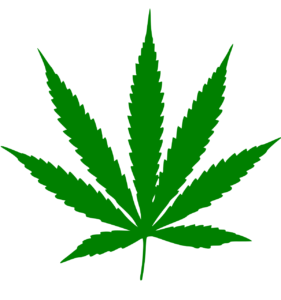 Many people have noticed that marijuana (cannabis) has gotten stronger over the past decades, and now a study agrees. The THC in marijuana is what gives a person a "high", and those levels have really increased since 1970. That means what was smoked at Woodstock back in1969 was much milder than what is being smoked today.
An international group of researchers reviewed studies of THC and CBD concentrations in cannabis from 7 countries for the past 50 years. They found that THC (delta‐9‐tetrahydrocannabinol) concentrations  increased steadily over the years, but the cannabidiol (CBD) concentrations remained stable. They attribute this to high-THC strains of cannabis being sold nowadays.
The researchers point out that studies show that: "Human laboratory studies show that THC administration causes dose‐dependent increases in intoxication, cognitive impairment, anxiety and psychotic‐like symptoms." Which means - be careful when smoking marijuana! It's strong!
By the way, there are many terms used to describe cannabis or marijuana nowadays, including weed, pot, and chronic.
From Science Daily: Cannabis strength soars over past half century
New research shows that over the past 50 years street cannabis across the world has become substantially stronger carrying an increased risk of harm.  ...continue reading "Marijuana Is Much Stronger These Days"