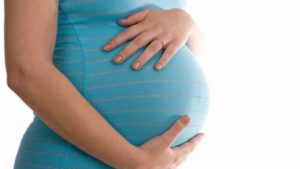 Good news for those wondering if home births are as safe as hospital births. An international study says the answer is YES, for low-risk women who begin labor intending to give birth at home as compared to low-risk women intending to give birth in a hospital. Canadian researchers analyzed data from 14 international studies (including about 500,000 women planning on home births). A midwife was present at each birth. The risk of perinatal or neonatal death was not different when birth was intended at home or in hospital. The researchers defined perinatal death as stillbirth after labor starts through day 7 after birth. Neonatal death is defined as death after birth of a live baby from day 0 through day 28.
The researchers pointed out that the best outcomes are when birth attendants are integrated into the health care system, and there was a smooth transition from home to hospital when needed. In their analysis they included studies looking at births in England, Netherlands, Norway, Sweden, Iceland, Canada, USA, Japan, Australia, and New Zealand.
From Science Daily: Home births as safe as hospital births: International study suggests  ...continue reading "Are Home Births As Safe As Hospital Births?"