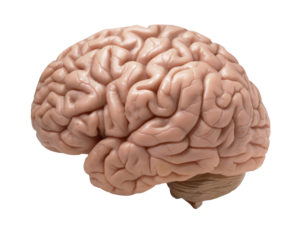 Another study was just published with results that may motivate us to go outside more. A small study with college students found that taking a walk outside in nature results in more mental health benefits (improved brain functioning) than taking the same length walk inside.
The walks were short - only 15 minutes long, and yet there were differences in health benefits. This was seen in the brain EEGs done during tasks before and after the walks. One health result which benefited more from outdoor walks is in how the brain functions, which the researchers call cognitive function.
Keep in mind: All exercise has health benefits, including for the brain - whether the exercise/physical activity is done indoors or outdoors. Exercise or physical activity is always better than no exercise or physical activity.
Other studies also show that exercising outdoors in natural environments produces more benefits to the brain than exercising indoors. Outdoor exercise enhances "executive functions" of the brain (such as attention, memory, and control of inhibitions) more than indoor exercise.
Bottom line: Get out and take a walk, even if only for a brief time. It's good for you!
From Medical Xpress: Going for a walk outside found to have more mental health benefits than walking indoors
A team of researchers at the University of Victoria, working with a colleague from York University, both in Canada, has found that going for a short walk outdoors provides people with more mental health benefits than going for a same-length walk inside. In their study, published in the journal Scientific Reports, the group asked volunteers to walk indoors or outdoors and tested them before and after their walk. ...continue reading "Outside Walks May Have More Brain Health Benefits Than Inside Walks"