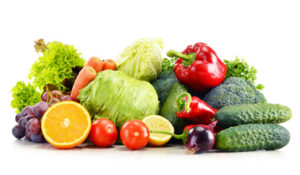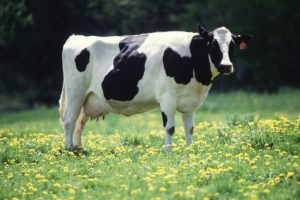 Something a little different today. For years I've posted studies showing that eating organic foods lowers pesticide levels in the body quickly, eating organic foods is the only way to avoid the presence of the controversial pesticide glyphosate (Roundup) in food, the nutritional profile (especially fatty acids) of meat and milk from grass-fed, pasture raised animals is different and healthier than conventionally raised animals (and even organic animals not raised on pasture), and on and on. In other words, eating organic foods has health benefits. All good.
But meanwhile, the National Organic Program and National Organic Standards Board (which controls the national organic foods certification program) is being influenced by big agriculture lobbying - to the dismay of real organic farmers. Yes - real organic farmers, who farm the way we expect our organic meat and crops to be raised. You know - cows grazing outside, chickens pecking away for insects outside, crops being raised in real soil (and not hydroponics).
But ... Big Agriculture with the mega-farms and lots of chemicals, and animals confined by the thousands indoors, have decided they want a piece of the organic action, and have now influenced the National Organic Program and National Organic Standards Board with the result of weakening of organic standards. But there are other problems too with the organic program as it currently exists.
The Washington Post did a series of articles last year about a huge issue of fraud -  about how so-called organic food from other countries may really not be organic (esp. corn and soybeans), and this mega-influx of fake organic food with lower prices is something real organic farmers in the US can't compete with. Also, how "larger agricultural companies have sought to loosen organic rules in the name of efficiency and affordability". The organic market is a big one, and growing bigger every year (billions of $$). It benefits large corporations and huge mono-crop farms financially to have watered down standards.
Another example: the organic milk that one buys may not really be organic (and the same issue with organic chickens). Organic dairies are supposed to have their dairy cows out grazing in the pasture for a minumum of 120 days per year - it is a requirement. But big dairies that are only organic in name ignore that requirement - such as the huge Aurora Dairy. Yup, they lie.
And in September 2017, the USDA (US Department of Agriculture) didn't punish the 15,000 cow Aurora Dairy - instead they "exonerated the enormous Aurora Dairy CAFO (Confinement Animal Feeding Operation) of any wrongdoing at their Colorado "farm." This dairy operation was described in detail in one Washington Post article, along with compelling test results to prove the cattle weren't on pasture." So of course now they and other mega-dairies will just ignore the organic regulations, because they can without any penalty.  ...continue reading "Is A New Organic Label Needed For Farmers Following Traditional Organic Practices?"