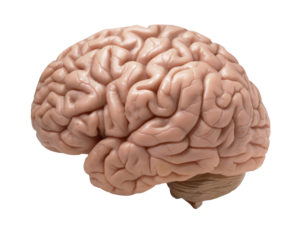 Study after study finds all sorts of negative health effects from exposure to pesticides, including cancers, endocrine (hormone) disruption, and neurological effects.  Pesticide exposures can occur in the home, at work or school, in the air (drift), and in food and water. A recent study found that higher chronic pesticide exposure, such as occupational exposure (e.g. farm worker), is linked to developing Parkinson's disease.
University of California San Francisco (UCSF) researchers found the higher rates of Parkinson's disease both in people who have genetic susceptibility to developing the disease, and also in those who don't have a genetic susceptibility. Meaning everyone is at risk for developing Parkinson's disease with enough chronic exposure.
Studies find that chronic exposure to some pesticides has a higher risk for Parkinson's disease than others, and especially strong links are with the pesticides 2,4-D, chlorpyrifos, paraquat, glyphosate, and rotenone. Some countries, including in Europe and Canada, ban the use of some of these chemicals due to concerns about links to Parkinson's, but the U.S. only restricts the use of some of them (e.g. paraquat).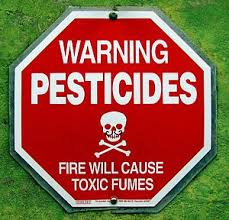 Many pesticides are neurotoxins. Dr. Ray Dorsey (publisher of book: Ending Parkinson's Disease: A Prescription for Action ) said studies show a dose-response effect between chronic pesticide exposure and Parkinson's disease: "an almost perfect correlation between the amount of pesticides used in certain communities and the rates of PD. He points out that Parkinson's disease is the world's fastest growing brain disease with a lifetime risk of about 1 in 15. (That's high!)
Bottom line: Try to minimize your exposure to pesticides. Organic farms don't use the pesticides implicated in neurological harm - because organic standards don't allow it. Also, use organic or least-toxic Integrated Pest Management (IPM) for pest control in your home. Avoid using pesticides in your yard, especially the lawn. Stay away from recently pesticide treated areas. Eat organic foods as much as possible.
In the following article: sporadic Parkinson's disease means it happened spontaneously, which is different from someone having a genetic risk factor. From Beyond Pesticides: Pesticide Exposure Increases the Risk of Developing Gene-Specific and Sporadic Parkinson's Disease Incidences
Research at the University of California San Francisco (UCSF) finds that pesticide exposure increases the risk of developing Parkinson's disease (PD), regardless of whether disease onset is idiopathic (spontaneous) or genetic (GBA genetic risk variant). Although the exact etiology [cause] of PD remains unknown, epidemiological and toxicological research repeatedly identifies exposure to pesticides, as well as specific gene-pesticide interactions, as significant adverse risk factors that contribute to PD. Furthermore, this study, "Gene Variants May Affect PD Risk After Pesticide Exposure," suggests that environmental triggers like occupational exposure to pesticides can prompt PD in individuals with or without the genetic precursor.  ...continue reading "Pesticides Linked to Parkinson's Disease"