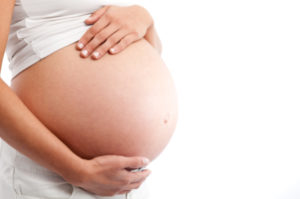 Take note: all of us are exposed to these contaminants because they are in our environment.  The Inuit exposure is just more concentrated. From Feb. 7, 2014 Environmental Health News:
Contaminants have variety of effects on Arctic baby IQs
Babies in Arctic Canada are at risk of specific effects on their mental abilities, depending on which contaminants they are exposed to in the womb, according to a new study.While lead, methylmercury and polychlorinated biphenyls (PCBs) all are linked to neurological effects, each seems to have a different effect on infants, the scientists concluded. For example, PCBs seemed to impair the babies' ability to recognize things they have seen.
The study involved 94 Inuit infants and their mothers from Nunavik, in northern Quebec. PCBs, mercury and other pollutants hitchhike north via prevailing winds and currents from industrialized areas, and then accumulate in food webs, predominantly in the eastern Arctic. Because the Inuit in Canada and Greenland eat top predators such as beluga whales and seals, they are among the world's most contaminated human beings. The scientists measured the babies' prenatal exposure to the three contaminants by testing cord blood, and then administered standard mental development tests at 6.5 months and 11 months. 
"Each contaminant was independently associated with impairment of distinct aspects of cognitive function with long-term implications for cognitive development – PCBs with visual recognition memory, methylmercury with working memory and an early precursor of executive function, lead with processing speed – deficits that can already be detected during the first year of life," the authors wrote.
For the research, scientists at Quebec's Centre de Recherche du CHUQ, who have been studying effects of contaminants on Inuit children for two decades, teamed up with Wayne State University scientists who conducted groundbreaking work in the Great Lakes linking PCBs to reduced IQs in the 1990s.