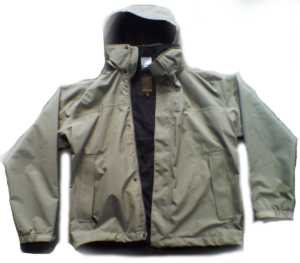 Uh-oh... A recent study found that even if a water- or stain-resistant children's product is labeled as "green" and "non-toxic", that label may be false. Silent Spring Institute researchers found that odds are good that the product contains persistent harmful PFAS (per- and polyfluoroalkyl substances). Precisely the opposite of what the "green" or "non-toxic" label promises.
PFAS are a group of toxic chemicals used in many consumer and industrial products. They are known to be endocrine (hormone) disruptors, and exposure to these chemicals has been linked to health problems such as certain types of cancer, reproductive harm (e.g., poorer semen quality), and birth defects, lowered sex and growth hormones in children, thyroid disease, immune effects, and liver and kidney damage.
Almost all of us have PFAS in our bodies (at varying levels). It's very hard to avoid them totally, but you should try to minimize exposure. They are found in a variety of consumer products such as firefighting foam, non-stick cookware, cosmetics, and materials that protect against grease, oil, and water (e.g., stain-resistant carpeting and fabrics, food packaging, and water-repellent clothing).
What can you do? If possible, avoid products that are water and stain proof or leak-proof, especially if children will be using the product. (For ex., can look for physical barriers instead of a chemical coating). Also, avoid products labeled with a trademark for water or stain resistance. PFAS don't have to be mentioned on labels, so it's buyer beware.
From Environmental Health News: "Green" children's products not always PFAS-free, warns new study
PFAS are finding their way into "green" and "nontoxic" products, especially waterproof products marketed toward children and adolescents, according to new research.
The researchers tested 93 items marketed to or often used by children and adolescents, including clothing, face masks, mattress protectors, rugs, sheets, and upholstery. They detected fluorine, a PFAS indicator, in 54 of the 93 products. The 54 products shown to contain fluorine were then tested for specific PFAS chemicals. ...continue reading "Waterproof "Green" Children's Products May Contain Harmful PFAS"