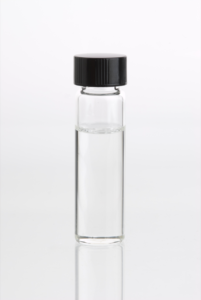 The researchers of a recent study caution about the regular use of lavender and tea tree essential oils (e.g. in lotions or soaps) - that the oils may act as endocrine disruptors (chemicals that disrupt hormones and their actions in the body). Earlier research found a link between regular use of lavender essential oil and tea tree oil and abnormal breast growth in boys - called prepubertal gynecomastia. The condition went away after they stopped using the products.
Now researchers examined 8 common chemical components of lavender and tea tree oils for endocrine disrupting activity in lab tests - and yes, they found varying degrees of endocrine-disrupting activity in the chemicals. The researchers (from the National Institute of Environmental Health Sciences or NIEHS) warn that endocrine disrupting chemicals found in these 2 essential oils are also found in 65 other essential oils.
Note that essential oils are widely available, but they are not regulated by the FDA. Bottom line: No matter the age, avoid prolonged use of lavender and tea tree oil in personal care products, including "aromatherapy" -  especially important for children and pregnant women. The results were presented today at the 100th annual meeting of the Endocrine Society (ENDO) in Chicago. From Science Daily:
Chemicals in lavender and tea tree oil appear to be hormone disruptors
A new study lends further evidence to a suspected link between abnormal breast growth in young boys -- called prepubertal gynecomastia -- and regular exposure to lavender or tea tree oil, by finding that key chemicals in these common plant-derived oils act as endocrine-disrupting chemicals. Lavender and tea tree oil are among the so-called essential oils that have become popular in the United States as alternatives for medical treatment, personal hygiene and cleaning products, and aromatherapy. Various consumer products contain lavender and tea tree oil, including some soaps, lotions, shampoos, hair-styling products, cologne and laundry detergents.   ...continue reading "Are Some Essential Oils Endocrine Disruptors?"