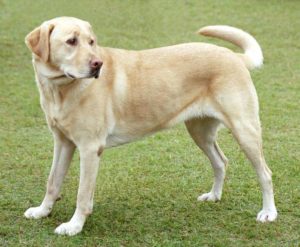 Another study that found benefits to dog ownership. The study authors concluded that: "Our study provides evidence that dog owners are at a lower risk for ischemic stroke, hemorrhagic stroke and heart failure." This could be to daily exercise, or that dog ownership results in less stress or better psychosocial health, or even some other reason (perhaps dog owners are healthier to start with).   Note: myocardial infarction (MI) is commonly known as a heart attack. From Medscape:
Canine Companions Appear to Help Heart Health: Swedish Study
Middle-aged and older dog owners were less likely to die from cardiovascular heart disease (CVD) or all causes, and those who lived alone were less likely to have an MI (myocardial infarction) or stroke, during a decade of follow-up in a large study based on Swedish national registry data[1]. The findings suggest that "especially for those who live alone, dog ownership makes a significant difference . . . in health status," Dr Mwenya Mubanga (Uppsala University, Sweden) told Heartwire from Medscape.....
Dog owners get daily exercise from walking their dogs, and canine companions can reduce stress, which might explain these findings, the researchers speculate....Similarly, Dr Gang Hu (Pennington Biomedical Research, Baton Rouge, LA).....pointed out that the dog owners do more exercise (by walking their dogs), which may contribute to having a lower body weight, lower blood pressure, and possibly good lipid levels and a lower risk of diabetes—which may all act to lower mortality. Having a dog may also reduce the chances of having depression, which might partly explain the more striking findings in the people who lived alone, he added.
Since 2001, dog owners in Sweden have been required by law to register their dogs, and an estimated 83% of dogs were registered that year with the Swedish Board of Agriculture and/or the Swedish Kennel Club dog registries, Mubanga and colleagues explain. They examined the Swedish national registry data to see how dog ownership was related to new CVD events or mortality.....This included 162,091 dog owners (4.8% of the population) and 3,195,153 people who were not dog owners.
Dog owners who lived alone or with at least one child or adult were less likely to die of CVD or all causes during follow-up compared with those who did not own a dog, but the relationships were stronger for solitary dwellers. Among dog owners, solitary dwellers (but not others) were also significantly less likely to have an MI or stroke than people who did not have a dog.