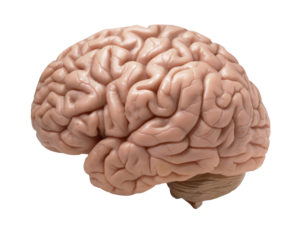 There is growing evidence that the presence of certain species of bacteria in the gut microbiome are associated with a higher stroke risk, while other bacteria are associated with a lower risk and health. Two recent studies went further and found that the presence (or higher levels) of certain bacteria are associated with severe ischemic strokes and a poorer recovery.
Ischemic strokes are the most common type of stroke. They occur when a clot or other blockage blocks the blood supply to the brain.
Both study researchers presented their findings at the European Stroke Organisation Conference (May 2022). They found that 26 species of bacteria were linked to strokes (in other words, you want less of the bacteria that increase stroke risk in your gut microbiome). Some examples of bacteria associated with strokes or poorer outcome included: bacteria of the genus Ruminococcus, species Prevotella copri, and Paraprevotella xylaniphila.
What does this mean for you? The researchers felt that changing your community of gut microbes (the gut microbiota or microbiome) could be a potential way to decrease stroke risk or stroke severity. A main way to accomplish this is by nutritional changes.
One of the researchers (Cyprien Rivier) said about the results:  "This suggests a delicate balance in the gut microbiota which can change the risk of stroke when altered."
To improve your gut microbes and lower stroke risk: most important is to improve your diet (eat a healthy diet rich in fruits, vegetables, whole grains, nuts, seeds, legumes, some fermented foods, and try to avoid highly processed foods). Also, good for gut microbes: increase your physical activity or amounts of exercise, don't smoke, and try to maintain a healthy weight. Another option is getting a fecal microbial transplant.
By the way, the beneficial microbes are NOT in dietary supplements. Must eat real food! Interestingly, an earlier study found that people who have ischemic strokes tend to have lower amounts ("depletion") of Lactobacillus sakei in the gut than healthy people.
Excerpts from Medscape: Gut Bacteria Linked to Stroke Severity, Risk
Two new studies identifying strains of gut microbiota associated with more severe strokes and worse post-stroke recovery point to a possible role for the gut microbiome in preventing stroke and improving outcomes. ...continue reading "Certain Gut Bacteria Are Linked to Strokes"