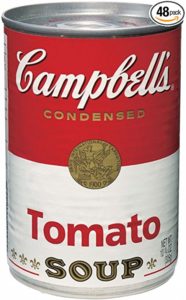 Some more bad news about BPA and other endocrine disruptors (hormone disruptors) such as the phthalate DEHP. Bottom line: Avoid plastics, BPA, BPS and other BPA substitutes (they're chemically similar and seem to have similar health effects) as much as possible. Most canned food has BPA or BPA substitutes in the can linings. Use glass and stainless steel to store food, microwave food in dishes (not in plastic containers or packages). Go to the Environmental Working Group site for more information on product information, what to avoid, and what to look for and get instead.
From Science daily: BPA substitute can trigger fat cell formation: Chemical used in BPA-free products exhibits similar endocrine-disrupting effects
Exposure to a substitute chemical often used to replace bisphenol A in plastics can encourage the formation of fat cells, according to a new study. The replacement chemical, bisphenol S, has a slightly different chemical structure than bisphenol A (BPA), a known endocrine disruptor. As of 2014, nearly 100 epidemiological studies have been published tying BPA to health problems, according to the Introductory Guide to Endocrine-disrupting Chemicals published by the Society and IPEN, a global network that supports sound chemicals management.
Concerns about BPA's health effects have encouraged some consumers to purchase food containers labeled "BPA-free." BPA-free products often contain bisphenol S (BPS)or other substitutes, but researchers have raised concerns that these replacements also interfere with the body's hormones and may pose similar threats to public health."Our research indicates BPS and BPA have comparable effects on fat cells and their metabolism," said the study's senior author, Ella Atlas, PhD, of Health Canada, the federal department responsible for helping Canadians maintain and improve their health. 
A report (a collaborative effort of 5 organizations) that looked for the presence of BPA and BPA substitutes in the linings of food cans from major food companies. And yes, they found BPA in most cans (67%). From the group Toxic Food Cans: Buyer Beware: Toxic BPA and regrettable substitutes found in the linings of canned food
This study set out to analyze the interior coatings and lids of nearly 200 canned foods collected in 19 states and one Canadian province to determine whether the use of bisphenol A (BPA) continues to be widespread among major national brands and retailers of canned foods. We also wanted to determine what replacement materials for BPA-based epoxy are being used by retailers and manufacturers and the extent to which those companies have studied the safety of those materials.
Our findings were alarming: This report validates our concerns that, despite consumer demand for BPA-free cans, 67 percent (129 of 192) of the cans we tested contained BPA-based epoxy in the body and/or the lid. Our investigation also found, for the first time, that some retailers and brands have replaced BPA with PVC, made from vinyl chloride, a carcinogen.
BPA is a hormonally active chemical. The scientific evidence linking BPA exposure to harm in humans is compelling and growing: More than 300 animal and human studies have linked exquisitely small amounts of BPA exposure, measured in parts per billion and even parts per trillion, to a staggering number of health problems, including breast and prostate cancer, asthma, obesity, behavioral changes (including attention deficit disorder), altered development of the brain and immune system, low birth weight and lowered sperm counts.
This study looked at plasticizers called phthalates (which are commonly found in medical tubes), and which also have endocrine disrupting effects. From Medical Xpress:  Attention deficit after kids' critical illness linked to plasticizers in medical tubes
Children who are often hospitalized in intensive care units are more likely to have attention deficit disorders later, and new research finds a possible culprit: a high level of plastic-softening chemicals called phthalates circulating in the blood. The researchers.....suggest these chemicals, which are added to indwelling medical devices such as plastic tubes and catheters, seep into the child's bloodstream.
"Phthalates have been banned from children's toys because of their potential toxic and hormone-disrupting effects, but they are still used to soften medical devices," said lead researcher Sören Verstraete, MD, a PhD student at KU (Katholieke Universiteit) Leuven in Leuven, Belgium. "We found a clear match between previously hospitalized children's long-term neurocognitive test results and their individual exposure to the phthalate DEHP during intensive care."
Di(2-ethylhexyl)phthalate, or DEHP, is the most commonly used plastic softener in medical devices made of polyvinyl chloride (PVC). Verstraete called the use of medical devices containing this phthalate "potentially harmful" for the brain development and function of critically ill children.