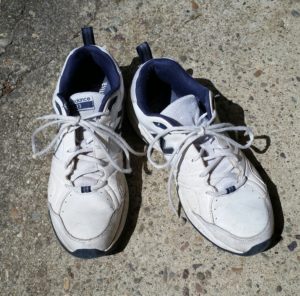 A recent editorial in the journal Cardiology calls exercise the "magic bullet" in preventing all sorts of diseases, including cardiovascular disease and diabetes.
From Science Daily: Regular physical activity is 'magic bullet' for pandemics of obesity, cardiovascular disease
In an editorial published in the current issue of Cardiology, professors from the Charles E. Schmidt College of Medicine at Florida Atlantic University have evaluated the totality of evidence and conclude that regular physical activity bears the closest resemblance to a "magic bullet" to combat the worldwide epidemic of obesity and cardiovascular disease.
The statistics on regular physical activity in the United States are bleak; only about 20 percent of Americans (23 percent of men and 18 percent of women) engage in recommended levels of regular physical activity and about 64 percent never do any physical activity. In Europe, the statistics are not much better with only 33 percent who engage in physical activity with some regularity, while 42 percent never do any physical activity.
The authors also point out that physical activity confers important beneficial effects beyond body weight and include blood pressure, cholesterol, triglyceride, diabetes, heart attacks, strokes, colon cancer and possibly even breast and prostate cancers as well as arthritis, mood, energy, sleep and sex life.
Starting in their 30s, Americans and many Europeans tend to gain between 1 and 3 pounds of body weight per year, and by 55, many are between 30 and 50 pounds overweight....The authors note that brisk walking for only 20 minutes a day burns about 700 calories a week, results in a 30 to 40 percent reduced risk of coronary heart disease, and can be performed even by the elderly. They stress that regular physical activity also should include resistance exercise such as lifting weights, which can even be safely performed in the elderly and in patients with heart failure.