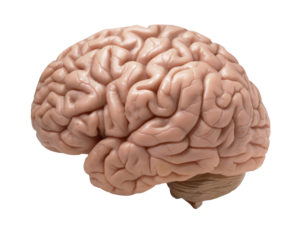 There is another great reason to try to lose weight if you are overweight or obese - being overweight or obese lowers blood flow to the brain in older adults. Yikes! However, one bit of good news from a study of 495 adults (average age 69) was that increased physical activity (brisk walks count!) can reduce or eliminate this association.
This could help explain why obesity increases the risk for a number of conditions as a person gets older, such as heart disease, dementia, and Alzheimer's disease.
The study was part of the Irish Longitudinal Study on Ageing. The average BMI (body mass index) was 28, which is considered overweight. One finding was that each 1 cm increase in waist circumference was associated with the same reduction of brain (cerebral) blood flow as 1 year of advancing age. (Yes, brain volume and blood flow typically diminish with age in older adults. So you want to prevent it as much as possible.)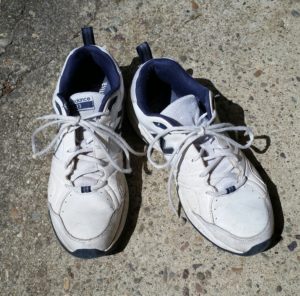 The study found that higher levels of physical activity can reduce or remove this association of overweight & obesity and reduced brain blood flow. So if it's not possible to lose weight - then get really physically active!
How much exercise is beneficial? The researchers recommend at least 1.5 to 2 hours per day of "being active", that is, doing activities that require "moderate" effort - this means breathing somewhat harder than normal (e.g. brisk walking, cycling at a regular pace, carrying light loads). Equally beneficial is to get some "vigorous activity" which results in breathing much higher than normal (e.g., digging, aerobics, fast cycling, carrying heavy loads). But any and all movement is good!
Medical Xpress: Researchers find obesity linked to reduced blood flow to the brain
A new study from scientists at The Irish Longitudinal Study on Aging (TILDA) at Trinity College Dublin reveals important findings, indicating that being overweight or obese significantly reduces blood flow in the brain. The study also shows that increased physical activity can positively modify, or even negate, this reduction in brain blood flow. ...continue reading "Overweight and Obesity Is Associated With Reduced Blood Flow In the Brain"