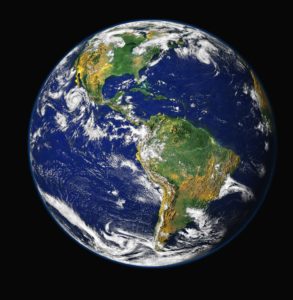 Congratulations America! The contiguous (lower 48 states) United States just had its hottest summer ever! This is not something to brag about, but a taste of coming attractions due to climate change. This year we've had heat wave after heat wave, drought in the west, humid tropical-type heat in the east, hurricanes, tornadoes, tropical storms, and so on. Whew...
The National Oceanic and Atmospheric Administration (NOAA) released a report on Thursday pointing out that for the 2021 meteorological summer (June, July, August) the average temperature in the lower 48 states of the U.S. was 74.0 degrees F (2.6 degrees above average). This exceeds even the record heat of the 1936 Dust Bowl Summer.
Bottom line: We need to deal with climate change. Because otherwise the heat and extreme weather will just get worse and worse and worse.
Excerpts from Weather Underground: Summer 2021 Was Hottest on Record in the Contiguous U.S., NOAA Says
Four of the five hottest contiguous U.S. summers have now happened in the past 11 years.
Regardless of where it ends up on the list, summer 2021 will continue the long-term trend from climate change.
Eight of the nation's top 10 warmest summers have occurred in this century, according to NOAA. Only two summers in the 21st century were cooler than average – 2004 and 2009.
Since 1970, much of the U.S. has seen a warmer trend in summer, according to an analysis from Climate Central. This is particularly the case from Texas to the West and also in much of the East from Florida to Michigan to New England.
Excerpt from NOAA: Summer 2021 neck and neck with Dust Bowl summer for hottest on record
Last month brought Hurricane Ida, numerous wildfires and devastating floods, capping off a summer of record heat and rainfall for many states throughout the country.