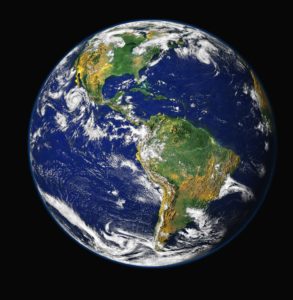 If you want to be truly depressed about Earth's future, reading a recent article by an international group of scientists will produce feelings of horror, anxiety, and helplessness. Even the title was bleak: "Underestimating the Challenges of Avoiding A Ghastly Future".
They laid out in depressing detail how life on Earth and its future is far, far worse than we realize. It's all due to our inability to come to terms with and take action on biodiversity loss (massive species extinctions!), increasing population and consumption, and climate change. Which is accelerating and getting worse year by year.
The 17 scientists reviewed more than 150 studies to produce a summary of the state of our natural world. They stress that environmental conditions in the future on Earth will be far worse than we generally realize. The loss of biodiversity, the accelerating climate change in the coming decades, along with ignorance and inaction, is threatening the survival of all species, including humans.
The bottom line: We  (governments, individuals, corporations, industries) must all take action now to avoid the worst case scenarios, including extinction of our species. As the researchers said: "The science underlying these issues is strong, but awareness is weak."
A good discussion of the article results, including what must be done. Some excerpts from The Conversation: Worried about Earth's future? Well, the outlook is worse than even scientists can grasp
Anyone with even a passing interest in the global environment knows all is not well. But just how bad is the situation? Our new paper shows the outlook for life on Earth is more dire than is generally understood.  ...continue reading "The Future Of Life On Earth Does Not Look Good"