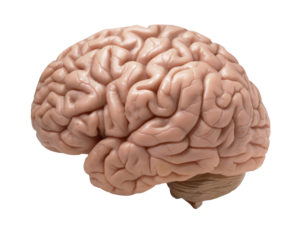 Something surprising - having cancer is linked to a lower risk of Alzheimer's disease and a lower risk of neurodegenerative symptoms (e.g., memory loss) during their lifetimes.
One big analysis and review of 22 studies (representing more then 9.6 million people!) calculated that cancer diagnoses are associated with 11% reduction in Alzheimer's disease occurrence. However, this relationship does not hold true for melanoma. [Also, there is a strong positive correlation between melanoma and Parkinson's disease - which is a neurodegenerative condition.]
There are some theories, but it is still unknown why this lower risk of Alzheimer's disease occurs in persons with cancer.
Excerpts from The Scientist: Cancer Tied to Reduced Risk of Alzheimer's Disease
In recent years, scientists around the world have been probing an unexpected trend: The risk of developing cancer seems to have an inverse relationship with the risk of developing Alzheimer's disease. 
Research published earlier this year in Brain, in which researchers autopsied study subjects to verify whether they had in fact died with Alzheimer's disease, further solidifies the hypothesis, experts tell The Scientist.
Thanks to those data, which showed participants with cancer had fewer hallmarks of Alzheimer's disease in their brains as well as a reduced likelihood of neurodegenerative symptoms during their lifetimes, lead study author Erin Abner, a University of Kentucky epidemiologist and aging researcher and her team were able to offer the clearest picture yet of a molecular mechanism that seems to link the two diseases.
A neurological link between cancer and Alzheimer's
Nearly every prior study exploring the connection between cancer and Alzheimer's in humans did so by analyzing epidemiological evidence. For example, a 2020 meta-analysis and literature review published in JAMA Network Open combined 22 cohort studies representing more than 9.6 million people to calculate that cancer diagnoses are associated with an 11 percent reduction in Alzheimer's disease occurrence.
The Brain study expands on that approach. In it, researchers monitored volunteers through the University of Kentucky's Alzheimer's Disease Research Center, which follows people throughout their lives—often for decades—and allows their symptoms and pathologies to be directly connected to biological data from their autopsies after they die, Abner tells The Scientist. ...
The analysis revealed "less Alzheimer's pathology in the people who had cancer, both amyloid and tau," Abner says. "We also saw evidence [that] another amyloid pathology—cerebral amyloid angiopathy, which is amyloid aggregation in blood vessel walls—was lower. Another contribution of our study is that we found an inverse association with APOE, a major genetic driver of Alzheimer's risk, and cancer. Most of the existing studies on cancer and dementia have not been able to use these kinds of data."