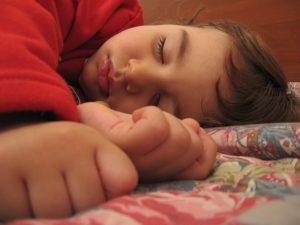 Many of us do not get enough sleep at night. Unfortunately, this is bad for our health. Another large study just confirmed this - they found that consistently getting 5 or fewer hours per night during mid-life or later in life is linked to developing several diseases.
Sleeping 9 or more hours at 60 or 70 years of age (but not at age 50) was also associated with developing multiple chronic diseases. No association was found between sleep duration and early death among those with existing chronic diseases.
The study, conducted in the UK, looked at sleep amounts in more than 7000 persons over a 25 year span (when they were 50, 60, and 70 year old). Persons with short sleep duration (5 or fewer hours) had a higher risk of developing not just one chronic disease, but multiple chronic diseases.
The possible chronic diseases were: diabetes, cancer, coronary heart disease, stroke, heart failure, chronic obstructive pulmonary disease (COPD), chronic kidney disease, chronic liver disease, depression, dementia, mental disorders, Parkinson's disease, arthritis/rheumatoid arthritis.
From Science Daily: Five hours' sleep a night linked to higher risk of multiple diseases
Getting less than five hours of sleep in mid-to-late life could be linked to an increased risk of developing at least two chronic diseases, finds a new study led by UCL researchers.
The research, published in PLOS Medicine, analysed the impact of sleep duration on the health of more than 7,000 men and women at the ages of 50, 60 and 70, from the Whitehall II cohort study.
Researchers examined the relationship between how long each participant slept for, mortality and whether they had been diagnosed with two or more chronic diseases (multimorbidity) -- such as heart disease, cancer or diabetes -- over the course of 25 years.
People who reported getting five hours of sleep or less at age 50 were 20% more likely to have been diagnosed with a chronic disease and 40% more likely to be diagnosed with two or more chronic diseases over 25 years, compared to people who slept for up to seven hours.
Additionally, sleeping for five hours or less at the age of 50, 60, and 70 was linked to a 30% to 40% increased risk of multimorbidity when compared with those who slept for up to seven hours.
However, if a participant had already been diagnosed with a chronic condition, then long sleep duration was associated with around a 35% increased risk of developing another illness. Researchers believe this could be due to underlying health conditions impacting sleep.
Jo Whitmore, senior cardiac nurse at the British Heart Foundation said: "Getting enough sleep allows your body to rest. There are a host of other ways that poor sleep could increase the risk of heart disease or stroke, including by increasing inflammation and increasing blood pressure.