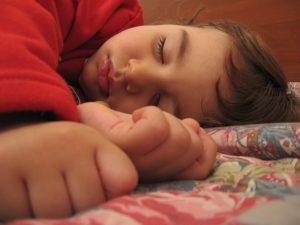 Many of us do not get enough sleep at night. Unfortunately, this is bad for our health. Another large study just confirmed this - they found that consistently getting 5 or fewer hours per night during mid-life or later in life is linked to developing several diseases.
Sleeping 9 or more hours at 60 or 70 years of age (but not at age 50) was also associated with developing multiple chronic diseases. No association was found between sleep duration and early death among those with existing chronic diseases.
The study, conducted in the UK, looked at sleep amounts in more than 7000 persons over a 25 year span (when they were 50, 60, and 70 year old). Persons with short sleep duration (5 or fewer hours) had a higher risk of developing not just one chronic disease, but multiple chronic diseases.
The possible chronic diseases were: diabetes, cancer, coronary heart disease, stroke, heart failure, chronic obstructive pulmonary disease (COPD), chronic kidney disease, chronic liver disease, depression, dementia, mental disorders, Parkinson's disease, arthritis/rheumatoid arthritis.
From Science Daily: Five hours' sleep a night linked to higher risk of multiple diseases
Getting less than five hours of sleep in mid-to-late life could be linked to an increased risk of developing at least two chronic diseases, finds a new study led by UCL researchers. ...continue reading "Sleeping Less Than Five Hours A Night Ups the Risk For Health Problems"