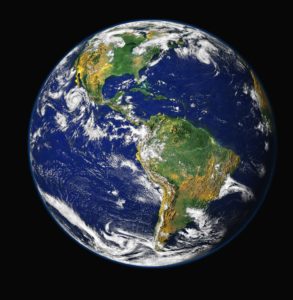 Seven northeastern states in the US had a record warm month in January 2023. Europe had its warmest January. In fact, it looks like all of Earth had a warm January - it was Earth's seventh warmest January since record-keeping began in 1880.
Just keep in mind - whenever records are set, it moves the baseline for all further records higher. Temperatures are inching up! Climate change!
Excerpts from Dr. Jeff Masters (meteorologist, co-founder of Weather Underground) article in Yale Climate Connections: January 2023: Earth's seventh-warmest January on record
January 2023 was Earth's seventh-warmest January since global record-keeping began in 1880. It was 0.87 degree Celsius (1.57°F) above the 20th-century average, NOAA's National Centers for Environmental Information, NCEI, reported Feb. 14.
The contiguous U.S. experienced its sixth-warmest January, with seven northeastern states notching their warmest January on record, and 19 other states recording a top-ten warmest January. Seven states recorded a top-ten wettest January on record: Utah, Colorado, Nebraska, Iowa, New Hampshire, Massachusetts, and Rhode Island. With the first measurable snow of the winter not occurring until Feb. 1, 2023, New York City had its longest snowless streak since records began in 1869. Since only 0.4 inches fell on Feb. 1, the city has yet to record more than 0.5 inches of snow for more than a year.
Antarctic sea ice extent in January was the lowest on record. Through the first half of February, ice extent remained at record lows, and by Feb. 14, it had broken the all-time seasonal low record set on Feb. 25, 2022 (see Tweet below). Low Antarctic sea ice is concerning, since formation of the ice helps drive an important ocean current system, the overturning thermohaline circulation, as explained in a Feb. 12 article at Inside Climate News.