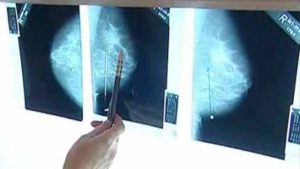 A provocative and thought-provoking article in which the title says it all: Cancer screening has not been shown to 'save lives'. The following is from the Medscape analysis/reporting of the original British Medical Journal article and accompanying editorial ( BMJ. January 2016, Article, Editorial), and both the original and Medscape analysis are well worth reading. From Medscape:
Cancer Screening Has Not Been Shown to 'Save Lives'
Debates about cancer screening programs tend to focus on when to start, who to screen, and the frequency of screening. But some investigators are asking a far more provocative question: Do screening programs actually save lives?
We do not know the answer to that question, and would need to conduct massive clinical trials to find out, said Vinay K. Prasad, MD, MPH, assistant professor of medicine at the Oregon Health Sciences University in Portland."Proponents of cancer screening say that screening tests have been shown to save lives. What we're trying to show is that, strictly speaking, that's sort of an overstatement," he told Medscape Medical News.
In an analysis published online January 6 in the BMJ, Dr Prasad and his colleagues argue that although cancer screening might reduce cancer-specific mortality, it has not conclusively been shown to have an effect on overall mortality. The researchers go on to suggest that the harms of screening might actually contribute to overall mortality rates. These potential harms include false-positive results that lead to unnecessary biopsies or therapeutic interventions and overdiagnosis, in which treatment is delivered for a condition that is unlikely to affect patients during their natural lifespans.
"There are two chief reasons why cancer screening might reduce disease-specific mortality without significantly reducing overall mortality," the researchers write. "Firstly, studies may be underpowered to detect a small overall mortality benefit. Secondly, disease-specific mortality reductions may be offset by deaths due to the downstream effects of screening." "The bar to say that screening saves lives should be overall mortality, and we haven't met that bar," Dr Prasad told Medscape Medical News.
The rationale for cancer screening is based on the assumptions that screening will reduce deaths from cancer and that lowering cancer-specific deaths will decrease overall mortality. These assumptions remain unsupported by facts, Dr Prasad's team contends.
They illustrate this point with data from the National Lung Cancer Screening Trial (NLST). Although there was a 20% relative reduction in lung cancer deaths with low-dose CT screening, compared with chest x-ray, and a 6.7% relative reduction in overall mortality, the absolute reduction in risk for overall mortality was just 0.46%....The team also notes that "the benefit in lung cancer mortality of CT screening (estimated to avert over 12,000 lung cancer deaths in the United States annually) must be set against the 27,034 major complications (such as lung collapse, heart attack, stroke, and death) that follow a positive screening test."
The decision to undergo screening should be part of an informed discussion between the patient and clinician that takes into account personal preferences and the risks and benefits of screening. Dr Prasad explained. "Declining screening may be a reasonable and prudent choice for many people," the researchers write. "Doctors should be comfortable with whatever choice people make when they hear about all the potential benefits and the known harms," Dr Prasad added.
However, in an accompanying editorial, Gerd Gigerenzer, PhD, from the Max Planck Institute for Human Development in Berlin, argues that "rather than pouring resources into 'megatrials' with a small chance of detecting a minimal overall mortality reduction, at the additional cost of harming large numbers of patients, we should invest in transparent information in the first place." He explains that information about screening should be presented in a "fact box" that lays out the benefits and risks of mammography with numbers for how many women would be affected."It is time to change communication about cancer screening from dodgy persuasion into something straightforward," he concludes.
Richard L. Schilsky, MD, chief medical officer for the American Society of Clinical Oncology (ASCO), said that although, in general, ASCO supports cancer screening, "it's a very imperfect process....The often high variability in the natural history of many cancers has been the source of particular confusion and uncertainty surrounding screening, he noted. For example, there is little value in screening for aggressive cancers for which interventions are unlikely to make a difference in outcomes, no matter how early the disease can be detected. Conversely, "if the cancer is never going to kill you, no matter what the doctors do, then screening won't help either," he said. Additionally, there are some cancers for which treatments are sufficiently effective that they can be successfully managed whether they are diagnosed at an early or later stage. "When you consider all these factors, the number of individuals who will actually benefit from detecting a screen-detected cancer is very small," Dr Schilsky said.