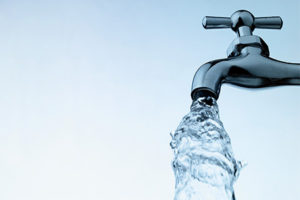 Adding fluoride to municipal drinking water has been controversial for years, with much debate over benefits (prevention of tooth decay) vs health concerns. Especially worrisome are recent studies finding that fluoride in drinking water may have negative effects on children's IQ, whether the fluoride exposure occurs during pregnancy or infancy.
Canadian researchers found that babies that drank formula mixed with fluoridated water had a lower IQ at age 3 to 4 than exclusively breastfed children. [Breastfeeding results in much lower levels of fluoride exposure, even when the mothers drink fluoridated tap water. This is because only limited amounts wind up in breast milk.]
As in the USA, some Canadian communities fluoridate their water while others don't. Exposure to increasing levels of fluoride in tap water (even at government recommended "optimal" levels) was associated with lower IQ scores (especially non-verbal intellectual abilities) in the children. The more the fluoride exposure, the bigger the effect. In other words, studies suggest that fluoride is a neurotoxicant in that it negatively affects the developing brain.
What to do? Try to breastfeed your baby for 6 months. But if using formula and your municipal water has added fluoride - try to mix the formula with unfluoridated bottled water, especially water in glass bottles (because plastic leaches and has more microplastics in it.
From Beyond Pesticides: Fluoride In Science News Again, This Time For Effects On Children's IQ  ...continue reading "Time To Reconsider Adding Fluoride To Drinking Water?"