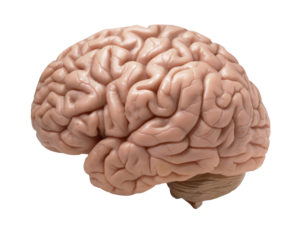 People are excited over the possibility that herpes viruses could be behind Alzheimer's disease and whether it could be prevented with the use of antiviral medication. This is because currently there is no way to prevent or treat the disease.The June 22, 218 post discussed the amazing recently published study done in Taiwan. The study looked at more than 33,000 individuals and found that those with herpes simplex infections (HSV) had a 2.56-fold increased risk of developing dementia. But individuals that were treated with anti-herpetic (antiviral) medications for a newly diagnosed HSV outbreak had a decreased risk of dementia - that the risk dropped back down "to baseline". [Note that whether it was the person's initial infection or reactivation of an existing infection is unclear.]
The researchers' conclusion was that the antiviral medication reduced the risk of senile dementia (Alzheimer's disease) by keeping the herpes infection in check. Now studies need to be done to see if this association holds. But the amazing results, along with studies that also implicate other herpes viruses, led to a commentary being published in the Journal of Alzheimer's Disease about the tantalizing possibility of a simple treatment or prevention - perhaps even a vaccine. This commentary highlights the excitement among some (many?) researchers. The authors of the commentary mention that currently "over 130 studies, using a variety of approaches, support a major role for HSV1 in Alzheimer's Disease". Even if it's not all cases of Alzheimer's disease, but only a portion - it would still be incredible.
From Science Daily: Herpes linked to Alzheimer's: Antivirals may help
A new commentary by scientists at the Universities of Manchester and Edinburgh on a study by Taiwanese epidemiologists supports the viability of a potential way to reduce the risk of Alzheimer's disease. When the Taiwanese authors looked at subjects who suffered severe herpes infection and who were treated aggressively with antiviral drugs, the relative risk of dementia was reduced by a factor of 10. 
...continue reading "Excitement Builds Over Possible Herpes Virus Link to Alzheimer's disease"