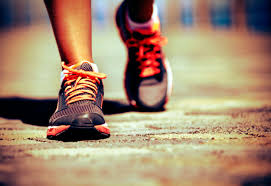 Exercise is good for memory and the brain. University of Geneva researchers found that even one short bout of moderate or intense exercise improves memory and acquisition of new motor skills.
In a well-designed study, 15 healthy volunteers exercised intensely for 15 minutes, moderately for 30 minutes, or rested, and were given various tests both before and after exercising. They found that exercise had beneficial effects on the hippocampus of the brain, and that physical exercise improves some types of memory. The hippocampus plays a critical role in learning and memory.
Intense physical exercise improves memory functions by increasing neural plasticity in the hippocampus. [Note: increasing plasticity of the brain is good.] The findings of this study match earlier animal research, in that "a single session of physical exercise has been shown to boost anandamide (AEA), an endocannabinoid known to promote hippocampal plasticity".
The researchers felt that this study provided additional evidence that physical exercise could possibly prevent cognitive decline as people age. Typically some cognitive decline, along with a reduction in brain volume, occurs in the aging brain, so slowing down or preventing cognitive decline is desirable. Bottom line: Get out and move, move, move for brain health! By the way, all physical activity is better than no activity.
From Medical Xpress: Sport and memory go hand in hand
If sport is good for the body, it also seems to be good for the brain. By evaluating memory performance following a sport session, neuroscientists from the University of Geneva (UNIGE) demonstrate that an intensive physical exercise session as short as 15 minutes on a bicycle improves memory, including the acquisition of new motor skills. ...continue reading "Some Intense Exercise Is Beneficial For The Brain"