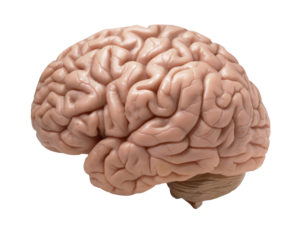 Are you exercising frequently? No? Perhaps you need a good motivating reason. Recent study results provide a good reason (brain health!) for all of us to exercise or do some form of of moderate physical activity for at least 2 1/2 hours per week.
A study conducted in Germany found evidence of an association between cardiorespiratory fitness and brain health, particularly in gray matter volume and total brain volume. The researchers found that higher cardiorespiratory fitness is associated with larger brain volumes in several brain regions that are involved with cognitive functioning.
The study found that exercise (which improves cardiorespiratory fitness) was especially beneficial for older adults. This is because there is some shrinkage of brain volume in normal aging, as well as in some diseases - thus want to prevent brain volume shrinkage as much as possible.
For example, one of the areas of the brain that that had greater volume with cardiorespiratory fitness was the hippocampus. The hippocampus plays a central role in memory-related functions and in stress regulation. This is an important finding because shrinking of the hippocampus (atrophy) is associated with several diseases and disorders, such as Alzheimer disease, depression, and schizophrenia.
What exactly is cardiorespiratory fitness? Cardiorespiratory fitness refers to the ability of the circulatory and respiratory systems to supply oxygen during physical activity. It is a big part of physical fitness and can be improved through regular physical activity, such as exercise. Higher cardiorespiratory fitness is associated with lower risk of heart disease and metabolic syndrome.
Bottom line: Get out and move, move, move to improve your cardiorespiratory fitness and so also benefit the brain. After all, we all want to prevent brain volume shrinkage (and cognitive decline) if at all possible. By the way, other studies also find beneficial brain effects from regular physical activity and exercise, even light physical activity.
...continue reading "Physical Activity Is Beneficial For The Brain"