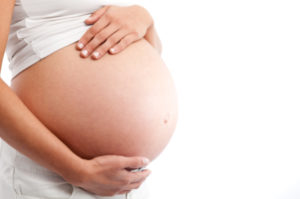 Infected with COVID-19 during pregnancy and worried about the pregnancy and baby? A national registry has just been established that is tracking the effects of coronavirus COVID-19 on the pregnancy and on newborns. This is because the virus is so new that we don't know what, if any, effects it has on pregnancy and on the baby. Does it harm the developing baby during the first 2 trimesters or cause problems during pregnancy? We just don't know.
Normally something like this takes a long time to set up and implement, but this has just started and already over 400 pregnant women have signed up. Women can sign up through their health care provider or on their own at the registry website. The registry is called the Pregnancy Coronavirus Outcomes Registry (PRIORITY).
So far the one small study out of China that was done was reassuring, but it only looked at the last trimester of pregnancy. So please consider signing up for the national PRIORITY registry. The more women sign up, the more we will learn.
On a related note, people are pushing back at the  CDC guidelines suggesting that newborns born to women with COVID-19 infections should be removed and put into isolation. And if breastfeeding, to pump the breast milk and have a healthy caregiver feed the baby. That guideline is absolutely NOT supported by evidence. Also, the virus has not been detected in breastmilk.
An excerpt from Medscape (the medical professional site) on the CDC guidelines: "Some experts say the recommendation to separate mothers with confirmed or suspected COVID-19 from their infants after delivery is not supported by evidence and could cause lasting harm."  Absolutely.
From Medscape: COVID-19 Registry Tracks Pregnant Women, Newborns
A multidisciplinary team of researchers has created a national registry to study how COVID-19 affects pregnant women and their newborns.  ...continue reading "Sign Up For Registry Tracking Effects of COVID-19 On Pregnancy and Newborns"