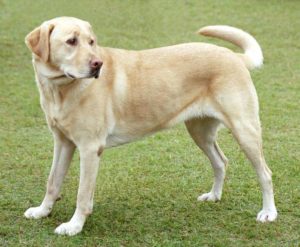 It's official - the medical community has accepted that a key element in preventing allergies and asthma is early childhood exposure to allergens - whether peanuts, dust, or pets. Instead of avoiding the allergens (which was the medical advice for decades) - getting early exposure to them is key to preventing allergies. Apparently growing up on a farm is best (with exposure to farm dirt and dust), especially a dairy farm with animals and raw milk (a number of studies have found that unprocessed raw milk and its microbes also helps health). But if one doesn't live on a farm, then having furry pets in early childhood is also beneficial in reducing the incidence of allergies. The following study shows that microbes are involved - pet microbes were found in the guts of many of those children who did not develop early allergies! From Medscape:
Furry Pets 'Enrich' Gut Bacteria of Infants at Risk for Allergies
In a small, preliminary study, infants in households with furry pets were found to share some of the animals' gut bacteria - possibly explaining why early animal exposure may protect against some allergies, researchers say. The infants' mothers had a history of allergy, so the babies were at increased risk. It was once thought that pets might be a trigger for allergies in such children, the authors pointed out online September 3 in the Journal of Allergy and Clinical Immunology.
"Earlier it was thought that exposure to pets early in childhood was a risk factor for developing allergic disease," coauthor Dr. Merja Nermes, of the University of Turku in Finland, told Reuters Health by email. "Later epidemiologic studies have given contradictory results and even suggested that early exposure to pets may be protective against allergies, though the mechanisms of this protective effect have remained elusive."Adding pet microbes to the infant intestinal biome may strengthen the immune system, she said.  ...continue reading "Early Childhood Experiences Key to Preventing Allergies"