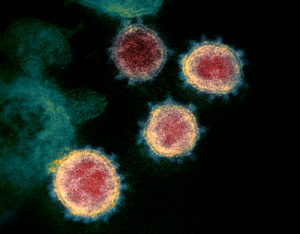 Watching the coronavirus spread in the USA and the world (see global map), it is clear that the United States is lagging behind some other countries in testing for the coronavirus, as well as slowing down the spread of the virus. Unfortunately, our country, including the CDC, has responded terribly in many ways. So... it is with awe that I read how South Korea is testing for the coronavirus: roadside drive through testing stations, similar to fast food drive thru.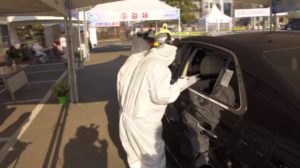 The drive through roadside testing sites are safe, easy, efficient, and a cost effective way to test people for the coronavirus. The procedure only takes a few minutes with people remaining in their cars, hundreds of people are screened at each site daily, and results are back within a few days.
Another plus is that in South Korea the coronavirus testing is paid for by the government (universal health care!), which results in people not being afraid to go for testing. Unfortunately, in the US, not only are there not enough tests available, but currently you are responsible for all your medical costs, including testing. Which is too much money for many, many people.
Can the United States do this someday soon? Look at the video, Incredible! From CNN on March 3, 2020: Free drive through coronavirus testing in South Korea.
Short story (with photos) from Business Insider:  See the drive-thru clinics South Korea is using to test patients for coronavirus