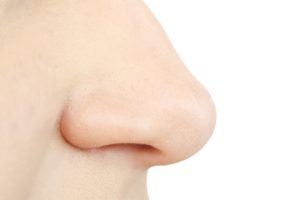 Have you recently lost your sense of taste or smell? Then you may be infected with the coronavirus COVID-19, even if you don't display any other symptoms.
The American Academy of Otolaryngology - Head and Neck Surgery (AAO-HNS) posted on its web-site that loss of a sense of smell (anosmia) and loss of a sense of taste (dysgeusia) are both symptoms of  COVID-19. Even if there are no other symptoms of COVID-19 - meaning it's a mild case, but it is still infectious and can be spread to others. Reports from South Korea are that about 30% of patients and from Germany that more than half of patients experience this.
It doesn't seem to matter how sick you are, or whether you are congested or not. Nothing seems to help - not nose drops or sprays.  Persons regain their sense of smell and/or taste after a few days or weeks.
It is suggested that loss of sense of smell could be used as a COVID-19 screening tool. Excerpt from the UK ENT group statement posted on the AAO-HNS web-site:  ...continue reading "Loss Of Sense of Smell Or Taste May Indicate You Have Covid-19"